To many radical thinkers, the shortcomings of the traditional budgeting approach have made the process unviable. In reality, however, budgeting still plays a significant role. Therefore, to neutralise the arguments for and against traditional budgeting, companies should follow six budgeting best practices: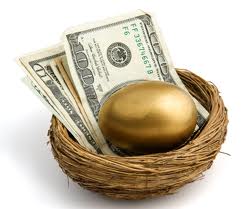 Align budgeting to strategy
An advanced budgeting system must have cause-and-effect linkages with corporate goals and objectives.
The Balanced Scorecard (BSC) is a useful alignment mechanism that merges the budgeting and review processes. In other words, it can aid the coordinating functions that budgeting is supposed to perform.
To get the most out of the BSC method, companies should focus less on budget-related objectives and more on BSC-related objectives (e.g., investments in long-term capabilities, customer relationships).
Include non-financial performance measures in budgeting
Best-in-class management systems include both financial and non-financial performance drivers in the financial picture presented by the budget. These are high-level Key Performance Indicators (KPIs) that are strongly linked to corporate goals. Once determined, they should be clearly communicated throughout the organisation.
Use aggregated budgets to reduce detail
To reduce detail of the budget, companies can:
Focus budgeting on major product groups, organisational units, processes and cost types
Use aggregated instead of detailed budgets to accommodate decentralised decision making
Allow decentralised leaders to allocate resources to departments and activities under their jurisdiction without the need to document every single departmental expense
Use rolling (flexible) budgets instead of fixed budgets
Best-in-class companies adopt the technique of five-quarter rolling forecasts and translate it into aggregated rolling budgets.
Rolling budgets and forecasts:
Cover five quarters ahead, through the following year plus one quarter
Once set, they can be updated each quarter. Rolling budgets are set based on rolling forecasts and additional resource allocation decisions
Get managers away from their year-end focus, which helps to balance short- and mid-term thinking
As conditions change, companies can seize opportunities or shore up resources
Use relative targets to motivate people
Companies should assess manager performance against relative, self-adjusting performance measures. Relative targets help managers:
Shift their focus away from solely hitting the desired numbers
Realise and seize growth opportunities without the boundaries set by fixed targets
Better manage their capacity so as to beat external competition instead of competing internally for resource allocation
Focus on processes instead of on departmental and organisational unit performance
Companies should focus on cross-functional core processes, e.g., streamlining operational efficiencies, instead of complying with the requirements of isolated departments. Management can then focus on major cost drivers instead of single cost figures. Again, this will help managers better align budgeting with organisational strategy and foster collaboration enterprise-wide.
***
Technology exists to help businesses adopt budgeting best practices with less hassle. Find out how in the whitepaper "How to create an advanced budgeting system."