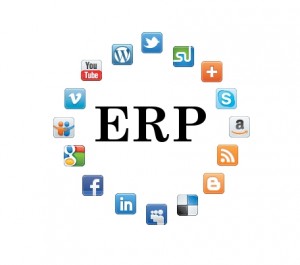 In today's environment, managing growth effectively is harder than ever. The challenge mostly involves communication and shared data across the organisation. The world has witnessed the incredible development of social media, which makes us rethink how to turn this into an advantage to communicate in business. Working with Facebook, Twitter and LinkedIn, the new ERP solutions mirroring the functionality of online social networking tools may start the next generation of ERP systems.
Collaboration challenges
Many organizations have difficulty collaborating effectively. In a 2013 ERP Benchmark survey conducted by the Aberdeen Group, the top challenges that organisations face in collaboration were identified.