The past few years have been full of unexpected changes; we witness the rise and fall of cryptocurrency, GDPR, Brexit, the China-US trade war... combined with the lingering effects of the global financial crisis years ago.
The world has become more volatile, uncertain, complex, and ambiguous now than ever, but experts believe that the outlook for the next five years will be filled with challenges, disruptions and an equal amount of opportunities for businesses. What's more, technological advancements certainly are parts of the positive movements.
To prepare for every eventuality, businesses need to set up an effective financial plan to help keep the short-term goals in check while reaching into the future.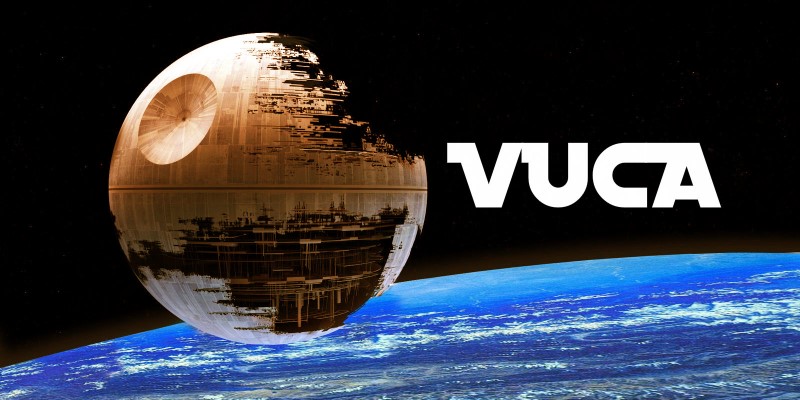 Financial planning in a VUCA world
Brexit and the China-US trade war are the two political changes that dramatically impact not only those involved but the world as a whole. These heated events result in a sky full of uncertainty and more than a handful of businesses feeling unsure.
To stay afloat, businesses need to plan well in advance to prepare for changes in the market. Even though not every company has the need to adopt financial planning (particularly ones that have a limited budget), but effectively plan how businesses should allocate their funds can have a direct impact on the overall function of the business.
In today's VUCA world, being financially stable by having a plan detailing how the business would use their resources matters. Planning ahead all the taxes, overheads, expenses, salaries, etc. allow organisations to manage their funds better.
Having a detailed financial plan allow CFOs to grasp a better view of the entire business in short and long-term and how to distribute funds evenly or to areas that need it the most.
Read more: Revamping corporate financial planning: 8 points to remember
Issues with regulation and compliance
The complex local markets, along with stricter regulations and extensive compliances on safeguarding data privacy, can be taxing.
However, the new and improved regulations did not happen just recently. For the past few decades, countless of businesses regardless of size struggled to stay complied. Research has also revealed that regulatory and compliance is seen as the most significant disruptor to businesses over the next five years.
On the bright side, technology and data management are seen as "the cure" to the regulatory predicament. The key to success is the ability to plan effectively, along with the ability to access quality insights when needed.
Many businesses express their strong confidence in preparing for the storm ahead and believe that they have planned effectively to face the changing market. 
Infographic: A GRC guide (governance, risk and compliance) to organisations
However, in a study done by Vuealta back in May of this year, it was revealed that a considerable portion of respondents do not have adequate planning tools and processes to back up their claims, or they have access to valid, real-time data sources from different departments within the organisation.
35% of the survey respondents still operate in silos. 38% have plans that are made of disparate documents. 24% use one single shared spreadsheet for all business units.
Continue working in silos is undoubtedly detrimental in today's VUCA world. Organisations must reevaluate their planning approach, eliminate possible silos, identify pain points, promote data transparency, and interdepartmental collaboration to make more informed decisions faster and more accurate.
To move fast and to make evidence-based plans, leverage emerging technologies is commonly agreed to be a suitable approach as they facilitate real-time data collection. Being able to access critical data and manage them with the right system in place can significantly reduce the negative impact of uncertainty, helping businesses to build a more realistic long-term financial plan while staying complied.
Technology disruptions
Long were the days when businesses jotted down their ideas to a plan using a pen and paper. As the industry and the market start to evolve, so does the technology it relies upon.
Financial planning in the Industry 4.0 era needs to be dynamic, connected, and accessible. Planning tools now can be digitalised, automatically updated, adjusted, or completely revamped to help CFOs and managers access to insights in an instant and make more informed decisions.
Many of today's planning tools are designed to allow users to test different what-if scenarios and evaluate the trade-offs to take on suitable actions.
During the recent years, we have heard multiple times about technological buzzwords such as Artificial Intelligence (AI), machine learning, blockchain, big data - all of which have great potential to disrupt or completely transform the finance world.
Another issue that every business has to deal with on a daily basis is data management. The biggest question of the century is, perhaps, are we actually getting the most out of the data we currently possess? The short answer is no.
Many still underestimate or do not consider how emerging tech can actually help organisations to tackle the data issue. Having said that, big data remains one of the most predominant disruptors that can help businesses to face today's VUCA environment.
Infographic: 4 steps to automate enterprise data management
However, when there is a pro, there is always a con. The cons to these emerging technologies being they are still in their infancy stages, which will take a while until they reach their maturity. In addition, as emerging technologies continue to disrupt the traditional way of doing finance, many believe that identity theft and cybersecurity will also increase.
Many believe that the future of finance is in the cloud. So what are the practical applications of the cloud CFOs should be aware of? Download our whitepaper today to learn more!