A Letter from Our Founder and CEO about COVID-19
Xem phiên bản Tiếng Việt tại đây
22 March, 2020
Let's be honest COVID-19 is impacting everyone. Me, you and everyone around us whether they are stakeholders or not. Our thoughts are with everyone affected and we applaud the people who are working tirelessly to help those people in need.
At TRG, we are actively working to reduce the risks to our employees and our ecosystem and at the same time ensuring zero interruption to any of our services.
Many years ago, we moved to 100% virtual operations for all of our employees outside Vietnam so it's business as usual for them. In Vietnam, we're also ready for 100% virtual working.
We're protecting our employees by having them work remotely, restricting access to TRG offices, restricting all travel, taking additional sanitary precautions, restricting visiting guests, and even physically closing some offices temporarily as needed.
We are closely monitoring the situation daily and will adapt our recommendations, advice, and approaches as appropriate.
Many of you already utilise our fully managed cloud services which enable you to operate from anywhere. To learn more about these cloud services and our digital advisory services please visit our website or contact your local account team.
Will my cloud services be impacted?
No - We do not expect any disruption of our services due to COVID-19. We designed the cloud services with a high degree of resiliency across multiple data centres in separate geographical locations.
Do you anticipate any disruption to my support service levels at this time?
No - We do not expect any disruption of our support service levels due to COVID-19. We designed our support to operate 100% virtually from multiple countries for resiliency.
Will my services for ongoing projects be impacted?
No - We do not expect any disruption of our services due to COVID-19. We are able to deliver our services 100% virtually. Our Project and Account Managers will work with you to identify and mitigate any risks.
Will TRG travel on-site to my offices?
Just like you, we all want to remain safe during this time. As such we are exercising social distancing and have suspended all international travel and have highly restricted domestic travel. We follow both country-specific and customer-specific travel advisories/ policies. We can deliver 100% virtually as required.
Should you have any questions, please contact TRGHelp@TRGInternational.com, your local account team or myself.
For more details on TRG's actions during this dire time, please check out TRG's latest policy updates. Or to learn more about the coronavirus, its impact, and proper preventative method, please visit our info hub.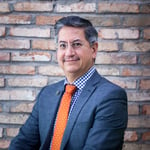 Best regards and be safe and stay healthy,
Rick Yvanovich
Founder & CEO
TRG International
#BusinessAsUnusual #LifeinthetimeofCOVID19