HCMC - December 6, 2017. BBGV's Breakfast Seminar raised an interesting topic: "Why-How-What: The Golden Circle of Self-motivation" which attracted the attention of many participants.
The main speaker of the event was Mr. Rick Yvanovich (Founder & CEO of TRG International), who has more than 30 years of experience working in various industries in Asia and around the world.
Stemming from the desire to develop self-motivation, the seminar was an opportunity for participants to rediscover their strengths and positivity in life. According to Rick, the Golden Circle is the key to one's self-motivation.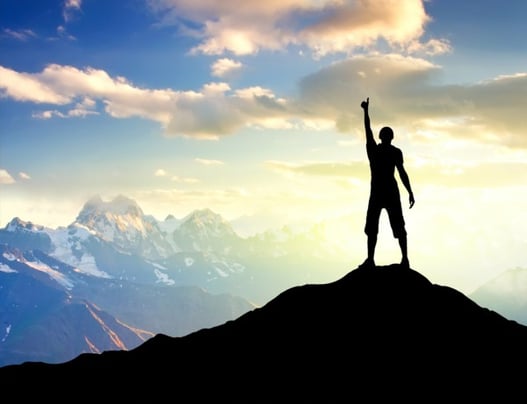 Read more: BBGV Breakfast Seminar - Motivation Spotlight
The meaning of the Golden Circle and how can it help creating self-motivation?
Rick started the seminar by highlighting the importance of always asking "Why?" which basically is one of the most crucial elements of the Golden Circle. When we are able to define our reasoning, we'll be able to gain a clearer vision, as well as able to build a concrete plan before we embark on our journey to self-motivation.
By having a reason to start, we will be able to shape our direction, understand what are the steps involved and how to solve problems if they arise.
The connection between the Golden Circle and self-motivation is that we know what we want and what our strengths are. As a result, we will always be active in finding ways to stay positive and turn it into a habit.
How to apply the Golden Circle to find self-motivation
Based on the theory of the Golden Circle, Rick pointed out 4 important elements that we all need to have.
1. Stay focused and have strong goals
Establishing specific goals and staying focused will give us a clear vision of what we have done, what we are doing and what we will need to do. In addition, Rick also advised participants to add a little challenge to make the goals even more worthwhile.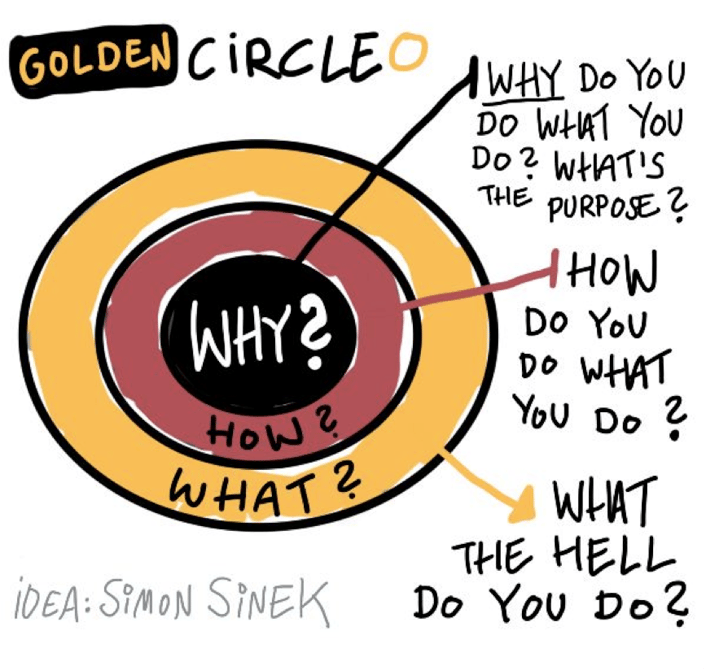 2. Positive thinking
To encourage positive thinking, the second element to self-motivation, participants were engaged in a mini activity where they shared each other strengths and weaknesses.
Through the exercise, Rick concluded that we tend to ignore the positivity and just exaggerate the negative aspects. When we view things from the outside in, we would notice the good points first (the bright smile, deep voice, funky outfits, etc.) rather than the minor details which we deem as flaws.
Furthermore, Rick shared his secret to combat negative thoughts by writing down every thought he encounters during the day, challenges the negative thoughts and replaces them with the vision, the feelings of achievement. Repeat this action time and time again until it turns into a habit.
Read more: You might be critical, but be an optimistic leader
3. Environmental motivation
The third factor is to immerse yourself in an environment that stimulates self-motivation. A motivating environment can come from having supportive colleagues, managers, or a role model, a mentor you are looking up to.
Read more: Motivation - How does it work for sales?
4. Self-confidence/ self-efficacy
Self-confidence/ self-efficacy is the last key to self-motivation. Rick insisted on believing in yourself, believing in your success so that the motivation we create will always be maintained and developed.
Read more: TRG Talk: Talent "SELF-MOTIVATION: The Guide to Inspiring Your Workdays
At the end of the event, Rick advised participants should always find motivation anytime, anywhere, believe in yourself every day to maximise your strengths as well as your own ability.
Don't miss out! Click the button below to be informed about our upcoming events!