Emotional Intelligence (EI) is the ability to understand and recognise emotions and feelings, be it one's own or those of others and effectively channeling them in decision making and actions. It can be termed as "the science of people skills" or "the fine art of handling human sentiments". Without the necessary people skills, even the most carefully orchestrated project can fall apart. The seminar will offer methods for incorporating techniques that will allow project managers and leaders at all levels to become more aware of their own emotional patterns and to create more resourceful and effective responses to the challenges of project management.

The seminar deliberations will be on the following themes:

- Set the tone and direction for the project
- Motivate, inspire, and engage your team
- Encourage flexibility and collaboration
- Deal productively with stress, criticism, and change
- Establish the kind of high morale that attracts top performers
- And more.

Join us and be a part of the discussion on "Emotional Intelligence - Why You Need it for Success as a Project Manager?" to understand all facets of EI and how emotions can be leveraged to meet project goals.
This event is limited to the first 20 people and FREE entrance, so hurry up and grab your seat!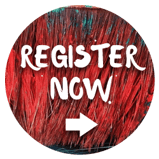 Speaker:
Rick Yvanovich FCMA CGMA FCPA MSC
Founder & CEO – TRG International
When & Where:
8:00

– 9:30 AM, Thursday, March 1, 2018

PJ's Coffee Sala, 145 – 147 Nguyen Co Thach Street, District 2, HCMC
Travel time: 9 minutes from Bitexco Financial Tower via Thu Thiem tunnel to PJ's Coffee Sala
Agenda:
7:45 - Check-in, gathering
8:00 – Start, networking
8:15 – Main topic discussion
8:45 – Q&A
9:15 – Wrap-up
Language:
This event will be conducted in English
Contact:
If you need further assistance, please feel free to contact: Ms. Nguyen Anh Phuong (phuong.nguyen6@trginternational.com) | Tel: (+84) 8 7309 3339 (Ext: 302)
Other information:
TRG reserves the right to change the speaker, date, and cancel the event should circumstances beyond its control arises. TRG also reserves the right to make alternative arrangements without prior notice should it be necessary to do so.
About TRG Talk:
TRG Talk is a series of events co-organised by TRG International and PJ's Coffee Vietnam in order to promote the latest trends in not only the IT industry but also other rising and upcoming notions in the HR world, tips and trick in improving your project management skills, at the same time provide a meeting place for the CGMA, ACMA and FCMA community.
About TRG Talk – Project Management:
A good Project Manager must be able to identify problems and risks. He/ She also needs to know how to minimise these issues and is able to make the decision needed throughout the entirety of the project. Do you consider yourself a good project manager? Do you have the required skills and power to handle the situation and the people involved in your project?
TRG Talk - Project Management is a monthly meetup that allows project managers to discuss in detail what it takes to become great at what you're doing. The event takes place every first Thursday of the month.
UPCOMING EVENTS:
TRG Talk: Project Management - on Thursday, April 5th, 2018
PREVIOUS EVENTS:
MEETUPS GALLERY AND CALENDAR:
Fill in the form below to register for the talk:
CO-HOST:
Venue:
PJ's Coffee Sala, 145 – 147 Nguyen Co Thach Street, District 2, HCMC