Project Manager is a job that demands the individual to possess vast skill sets which can really be both exhausting and nerve-wracking, especially with all the responsibilities included in the role.
Once you allow the stress to consume you, your performance, as well as your health will certainly be affected and even lead to multiple severe long-term effects.
TRG Talk – Project Management this month with the topic "Improving Personal Efficiency" brings you coaching concepts, how to apply them to boost your personal efficiency as well as how to align your personal goals, priorities, activities and more. These are useful know-how for any professional to improve both of their professional and personal life.
By registering to reserve your seat today, you also have a chance to receive a complimentary whitepaper, written by our experts: "Project Management Guidebook".
This event is limited to the first 20 people and FREE entrance, so hurry up and grab your seat!
Speakers:
1st Speaker
2nd Speaker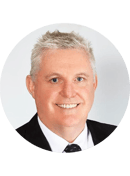 Brian O'Reilly MBA, PMP
Deputy Director of Industrial Relations and Technology Transfer Center, VGU
When & Where:
8:30

– 10:00 AM, Thursday, December 6, 2018

PJ's Coffee Sala, 145 – 147 Nguyen Co Thach Street, District 2, HCMC
Travel time: 9 minutes from Bitexco Financial Tower via Thu Thiem tunnel to PJ's Coffee Sala
Agenda:
8:15 - Check-in, gathering
8:30 – Start, networking
8:45 – Main topic discussion
9:30 – Q&A
10:00 – Wrap-up
Language:
This event will be conducted in English
Contact:
If you need further assistance, please feel free to contact: Ms. Le Minh Tam (tam.le2@trginternational.com) | Tel: (+84) 28 7309 3339 (Ext: 327)
Other information:
TRG reserves the right to change the speaker, date, and cancel the event should circumstances beyond its control arises. TRG also reserves the right to make alternative arrangements without prior notice should it be necessary to do so.
About TRG Talk:
TRG Talk is a series of events co-organised by TRG International and PJ's Coffee Vietnam in order to promote the latest trends in the IT industry and the HR world, as well as tips and trick in improving your project management skills.

About TRG Talk – Project Management:
A good Project Manager must be able to identify problems and risks. He/ She also needs to know how to minimise these issues and is able to make the decision needed throughout the entirety of the project. Do you consider yourself a good project manager? Do you have the required skills and power to handle the situation and the people involved in your project?
TRG Talk - Project Management is a monthly meetup that allows project managers to discuss in detail what it takes to become great at what you're doing. The event takes place every first Thursday of the month.
PREVIOUS EVENTS:
MEETUPS GALLERY AND CALENDAR: