TRG Talk: Talent
Professionalism: Does Your Perception Differ From Ours?

What do you think of when we mention the phrase "professional work manner?" Professionalism is not only about how you dress or come to work on time, it is a combination of qualities such as responsibility, integrity, accountability, and excellence. Professionalism is undoubtedly the number one requirements that every business and employee must have. However, does your staff value professionalism as the same thing as you? What are the basic steps in establishing professionalism in the workplace?
Join TRG Talk: Talent this month to discuss ways to create a professional working environment, and how to provide guidance for your employees so they will perceive the same values of professionalism as you.
This event is limited to the first 20 people and FREE entrance, so hurry up and grab your seat!
Participants pay for your own food and drink.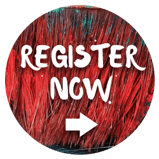 This event features in English (no translation)
When & Where:
8:00

– 9:30 AM, Wednesday 29 November 2017

PJ's Coffee Sala, 145 – 147 Nguyen Co Thach Street, District 2, HCMC
Agenda:
8:00 – Check-in, networking
8:15 – Main topic discussion
8:45 – Q&A
9:15 – Wrap-up
Language:
This event will be conducted in English
Speaker:
Rick Yvanovich FCMA CGMA FCPA MSC

Founder & CEO, TRG International
Contact:
If you need further assistance, please feel free to contact: Ms. Nguyen Anh Phuong (phuong.nguyen6@trginternational.com) | Tel: (+84) 8 7309 3339 (Ext: 302)
Other information:
TRG reserves the right to change the speaker, date, and cancel the event should circumstances beyond its control arises. TRG also reserves the right to make alternative arrangements without prior notice should it be necessary to do so.