TRG Talk:
Project Management with IPMAV

Project Management is all around us and is part and parcel of normal working life. Getting things done: at the right time, in the right place, to the right quality, on schedule and preferably under budget. It should be doable but these days given less time and resources it's getting more and more challenging.
If everyone had some strong Project Management skills and mindset, maybe things would be a lot less challenging.
To address the above and much more, the International Project Management Association of Vietnam (IPMAV) is in the process of being born. IPMAV's Vision is to be the premier Project Management organisation in Vietnam. IPMAV's Mission is to promote the recognition of project management and engage stakeholders around Vietnam in advancing the discipline
To help grow the Project Management community we are holding a regular informal meetup every First Thursday at PJ's Coffee in Sala. These events will discuss about Project Management and provide an opportunity for attendees to discuss specific issues and challenges they have with experienced Projects Managers in Vietnam.
The first event will be Thursday 4 May and hosted by TRG International and SEA Management Consulting Company.
This event is limited to the first 24 people, so hurry up!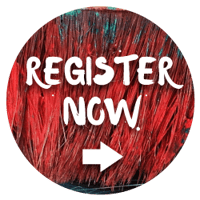 When & Where:

8:00 – 9:30 AM, Thursday 4 May 2017

PJ's Coffee Sala, 145 – 147 Nguyen Co Thach Street, District 2, HCMC
Agenda:
8:00 – Check-in, networking
8:15 – The importance of Project Management in todays Business World - Rick Yvanovich
8:30 - A Brief Introduction to Project Management - Brian O'Reilly
8:45 – Q&A
9:15 – Wrap-up
Language:
This event will be conducted in English
Speaker:
1st speaker:
Rick Yvanovich FCMA, CGMA, FCPA MSc

Founder & CEO, TRG International
2nd speaker:
Brian O'Reilly MBA, PMP

Managing Director, SEA Management Consulting Company
Fee: 100,000vnd/ person (including a drink and a bakery item)

Contact:
If you need further assistance, please feel free to contact: Ms. Nguyen Nhu Quynh (quynh.nguyen@trginternational.com) | Tel: (+84) 8 7309 3339 (Ext: 236)
Other information:
TRG reserves the right to change the speaker, date, and cancel the event should circumstances beyond its control arises. TRG also reserves the right to make alternative arrangements without prior notice should it be necessary to do so.