Recruitment is among the HR department's top priorities. Each step in the recruitment process, from sourcing candidates to screening, interviewing, choosing the best fit, and persuading them to accept the offer, poses a challenge. How well organisations can resolve these challenges depends on their willingness to look at each group of candidates and do the following as it pertains to the successful recruitment of each group's members:
1) keep the effective solutions,
2) stop the ineffective ones, and
3) start new strategies.
This is called the K-S-S method.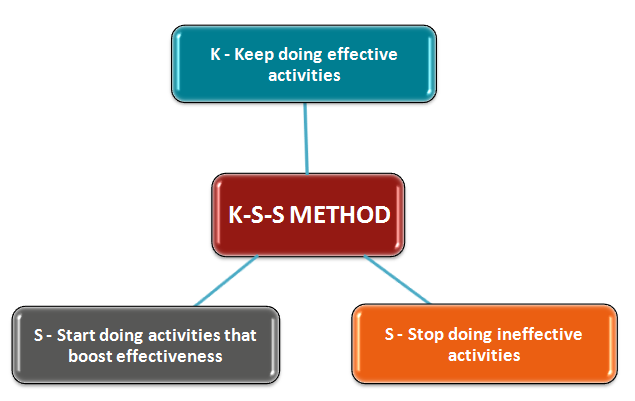 When applying the K-S-S method to recruiting Millennials, what should you focus on?
Get Social
Keep: Using social networks to communicate job opportunities and interact with candidates.
Social media is the 21st-century platform that enables you to reach, attract, interact, nurture, and recruit talents.
In addition to looking for opportunities online, Millennials also put effort into building their professional images online, particularly popular social media channels and recruiting forums.
You can find passive candidates through these channels, with whom you can interact and introduce opportunities to. Passive candidates take up a large portion of potential candidates. So be sure not to overlook these hidden gems.
Stop: Ignoring online complaints about the organisation from internal and external sources.
If not handled carefully, social networks are a double-edged blade for your organisation's reputation. Your current employees might complain about the organisation, the job, the manager, colleagues, or even conflicts and drawbacks at the workplace to the online world.
Things can quickly spread like wildfires, causing detrimental damage to the organisation's image in a potential candidate's eyes.
Start: Incorporating employer branding in the social recruiting plan.
In a quick personality test in the form of an interactive online video, Heineken embeds an introduction into its organisational values as well as its working environment and employee lifestyle. Their recruitment campaign, Go Places, was a success and quickly became a sensation on the Internet for quite a while.
Besides Heineken, many other organisations also view social networks, such as Facebook, Twitter, YouTube, and Instagram, as the breeding ground to promote their brands to not only potential clients but also potential employees.
Get Innovated
Keep: Using job-fit assessments to screen candidates.
More and more organisations use psychometric assessments to understand their candidates better and find the most suitable ones more quickly among hundreds of applications.
A job-fit assessment produces much more detailed and helpful information for hiring decisions, and candidates can learn about themselves while organisations assess the level of suitability comprehensively, based on thinking style, behaviours, motivation and more, rather than merely on personality.
Stop: Keeping responses from candidates.
Put yourself in the candidates' shoes. Would you feel eager to apply to a company that needs several weeks to respond to your application or announce the interview results?
If there are too many candidates – a common excuse of recruiters for not being responsive – use an applicant tracking system (ATS) to help you do this.
Start: Diversifying interview formats and automating the recruitment process.
Unstructured interviews are the most ubiquitous selection method. Even though many studies prove the incredibility of unstructured interviews, many HR professionals still jump on the bandwagon.
Stop asking common and boring questions and start using situational questions, small challenges and real-work cases to assess the candidate's potential and your ability to meet the candidate's expectations.
Get Millennial-friendly with Benefits
Keep: Training and development benefits.
We advise you to keep the coaching, mentoring, and experience- and knowledge-sharing sessions going. Make it clear that these learning opportunities are available will show Millennials that you care and are willing to nurture their employees' passion for learning and continuous improvement.
Stop: Applying one benefits package for every generation in every situation.
Financial factors remain key, but it is wrong to assume that Millennials only need a high salary to be satisfied. They also pay much attention to family-related benefits.
We do not advise you to keep a benefits system that was approved several years ago. Instead, review and modify these frequently for a better fit with current employees.
Start: Designing customisable benefits packages for employees in different positions and using these in your employer branding plan.
Do you want to hire a salesperson? Allow them to be flexible with their working hours as long as they hit the targets.
If you are recruiting interns, highlight training, coaching and experience-sharing programmes by top current performers in the same department to draw the candidates' attention.