HCM City – July 27 2012 – TRG International attracted a record number of students who came to be "Super Heroes" at the RMIT Career Expo on July 20th.
With the help of its crew, the company maintained a noticeable flow of visitors to both its information booth and photo booth throughout the day. Also, TRG International's seminar session at noon was virtually full.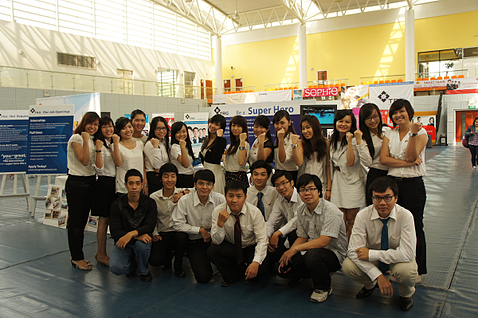 TRG International people who made the day
"We saw a high level of interest in our company like never before. Hundreds of students registered to hear from us and dozens of them gave us their CVs. It was a busy day but we were all thrilled by the results." – says Quynh Nguyen, Marketing Executive, who was in charge of the event's logistics.
Trang Pham – a RMIT Commerce student – says: "What impressed me the most was TRG International's professional yet friendly attitude throughout the day. I learned that the company has a good working environment with young, dynamic staff. I am applying to its Graduate Development Program in the Customer Service department".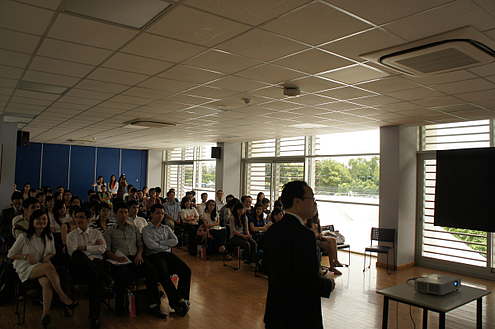 TRG International Seminar session with its Deputy Director as the main speaker
For more photos taken at the photo booth, click here.
###
About TRG International
TRG International is an independent provider of IT business solutions and supports thousands of users in 70 countries. Clients range from small domestic companies to very large global multinationals in both the public and private sectors.
Visit us