Ho Chi Minh City – On 21st November 2013, TRG is certified as a Silver Microsoft Partner in 2013 and recognised as an expert in 6 competencies: Hosting, OEM, Data Platform, Devices and Deployment, Collaboration and Content, and Midmarket Solution Provider. This industry recognition also gives TRG the advanced competitive advantages in the market; henceforth, enhance our credibility in the solutions and services that we are offering.
This recognition is the result from our non-stop learning or kaizen value of TRG's team. Mr. Rick Yvanovich, Founder and CEO of TRG, said, "By encouraging our team to be certified on these competencies and seeking for continuous development in our technical skills - being a Silver Microsoft Partner - we prove to have consistent capabilities, expertise and commitment to our clients as to provide a strong and solid technical support to help them to shine everyday"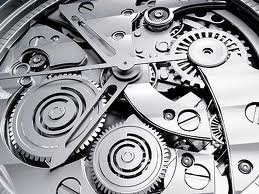 The Microsoft Partner Program
The Microsoft Partner Program was launched in October 2003 and represents Microsoft's ongoing commitment to the success of partners worldwide. The program offers a single, integrated partnering framework that recognizes partner expertise, rewards the total impact that partners have in the technology marketplace, and delivers more value to help partners' businesses be successful.
About TRG
TRG is a market-leading global professional services firm focused on delivering technical excellence. TRG adds value in a challenging and dynamic market by delivering the right IT solutions to work quietly and brilliantly in the background, freeing our customers up to focus on their core. We do this by hiring people we believe in, and who believe in TRG, and empowering them with the skills and processes to outthink our competitors and deliver genuinely better solutions for our customers. We are a genuine consultant and partner who deeply understands the challenges of our customers business and is always ready to go the extra mile to deliver exactly the right solution for them. It's not about what we sell, it's all about how we think. Our solutions include: ERP, Financial Management, Enterprise Performance Management, Hospitality, Retail Management, Virtualisation and People Performance Management. To discover more about TRG, please visit www.trginternational.com