Business intelligence (BI) offers very helpful tools designed to enable companies to collect useful information; however, as with any intelligence tool, these should be used wisely in order to achieve optimal performance. Unfortunately, many organisations don't consider BI an essential part of their operation, but rather see it as a supporting tool, which may influence the way they approach it and, hence, negatively affects business performance.
How about you? Have you been using it intelligently? Check out the tips in our series "8 ways to improve your BI" below.
1. Develop an insightful workforce
Mr. Eddie Short, partner and head of BI at KPMG Management Consulting, once said that the best way to improve your BI is to encourage employees to explore and uncover insightful applications of this tool. However, a common problem is that most companies invest little on developing these tools and even less on getting the best out of them.
He also expressed that many businesses are information-intensive; thus, it is easy to cherry-pick the material that best supports their own theories. Therefore, obtaining validation from your organisation's key members is extremely important for your business, and this can be done with the help of BI.
2. Successfully deliver critical information
Today, employees are working in a much more flexible way than before. This has raised the need to make BI tools available even on their mobile devices. According to Rachel O'Brien, an information management and analytics specialist at HP Enterprise Services, it is essential to be able to process big data on these devices, anywhere and anytime.
Mr. Tom O'Farrell, CEO of business technology services company Aiimi, agrees that "it is critical to enable the workforce to access real-time data on their mobile devices." This is a vital venue for delivering information, and any failure to it may negatively affect the customer maintenance and capturing processes.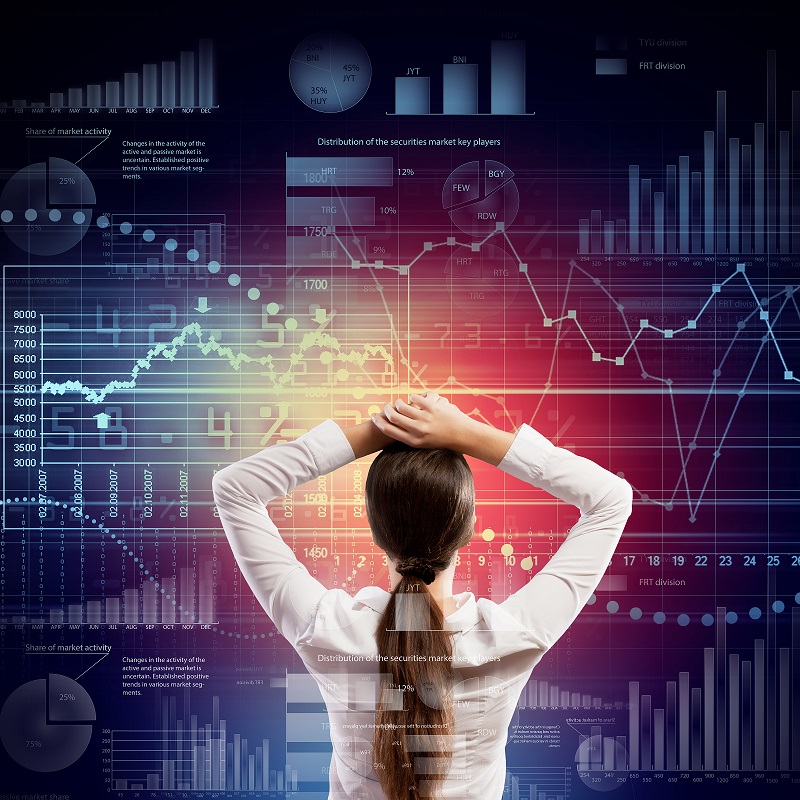 3. Make unstructured data more useful
Traditionally, BI systems are used to produce information from structured data, such as sales figures, and compare it to huge amounts of unstructured data, such as e-mails, Word documents, PDF files and images. According to Mr. Seamus Galvin, head of R&D at Espion, a specialist in information security, the amount of unstructured data makes up 80 percent of any typical organisation's data and its size is increasing by 50 percent every year. In addition, companies are encouraged to analyse their unstructured data to identify trends, e.g., deceitful activities, and to gauge organisational attitudes among customers and staff.
4. Focus on the future
Most of the time, managers are too concerned with historical data rather than with future opportunities. This is similar to driving a car by looking merely in its rear-view mirror. Instead, firms need to focus more on forecasted analytics, claims Steve Farr, product marketing manager at TIBCO, a provider of infrastructure software. These types of analyses do not require a mathematics degree, and yet these intelligence tools are able to reduce complexity and allow users to focus on decision-making activities, ask questions and deeply look into data.
These previsional systems are helpful for their ability to monitor events and react automatically. For instance, events that may shift a customer to a competitor can be forecasted by the system and, hence, action can be taken to discourage them from doing so.
This is part 1 of our series "8 ways to enhance your business intelligence (BI)."
NOW: part 2
"8 ways to enhance your business intelligence (BI) (Part 2)"

See also:
Is It Time to Agile BI Capacities? 10 Questions for CIOs (Part 1)
Is It Time to Agile BI Capacities? 10 Questions for CIOs (Part 2)
Is It Time to Agile BI Capacities? 10 Questions for CIOs (Part 3)
5 Key Criterias When Choosing The Right Financial Accounting System