How often do you have to make decision?
How much time it takes you to make one good decision?
How often do you successfully execute your decision as intended?
Do you put the right amount of effort to make and execute that decision?
There are four main dimensions to assess based on these questions: Decision Quality, Speed, Yield and Effort. The most high-performed companies have high-quality decisions within a short time, and the execution rate of that decision is also higher than other companies with less effort putting in both decision making and execution process!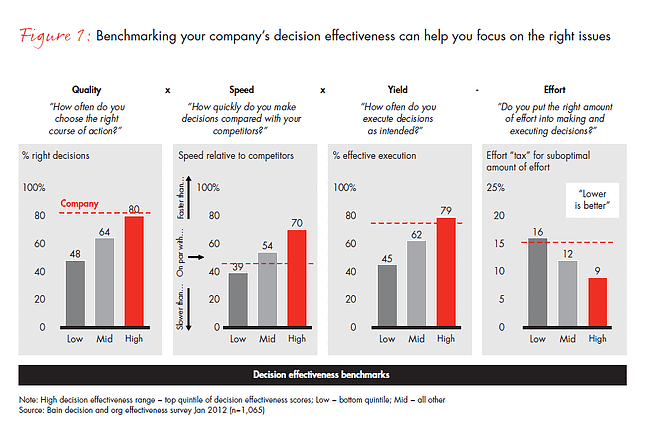 As decision makers, you surely know that it is not easy to make any decision and you normally face lots of pressure, especially when it is a business related decision which requires lots of real-time and accurate information from various departments.
Additionally, once a decision is made with uncertainty, the process pulled out from that decision will not have a solid foundation to run smoothly, and the probability to encounter harmful risks, which have negative impact on business performance and reputation will increase.
Therefore, implementing the right BI solution (Business Intelligence solution) will help your company eliminate anyhindrances to good decision making and eventually smoothen your business process. Research results from Aberdeen in 2013 showed that organisations who adopt best-in-class BI solution reach 27% more in organic growth, evidently.
So how BI solution adds value to organisations?
1. Alignment with business strategy
Aligning your BI solution with business strategy and business requirements is the key factor to avoid unnecessary expense of unneeded reports and information. A good BI solution is the one that has the ability to address how it will help organisations to achieve business objectives; how it will improve decision making process and consequently business performance; and how it will lead to better business process (Deloitte, 2009).
BI facilitates proper enterprise structure by providing an assortment of data that details its needs. It can identify areas that have a dearth or surplus of attention, for example, or expediting the streamlining of company resources that can assist in productivity. Competitive BI solution allows for immediate updating, granting users the most current information about company processes and their effects, following the business strategy as a guideline, thus improve business performance.
2. Data centralisation
In most companies, data are stored in many different places, and people in other departments cannot get access easily into the data center of one department when needed. Without having a structured and coherent system to store all data in the same place, it would be even more difficult. It is a time-consuming task when it comes to collect the right data in real-time. Here are some common practices that are used by most organisations.
Combine disparate data into a single location in order to analyse it.
Copy and paste data into Excel and try to ultilise it with limit tools.
Having not enough analytical tools to perform data mining.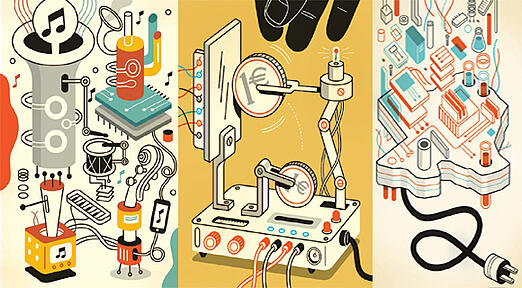 "Quality information is key to making quick, rational decisions"
The good point about BI solution lies at its ability to facilitate the centralisation of data so that it is accessible to a variety of departments and end users. This is particularly useful for enterprises that are having a lot of multiple silos, but still requiring a comprehensive overview of processes between departments and the entire enterprise. A good BI solution is the one that can quickly connect to the data and consolidate it regardless whether the data are in different platforms like data warehouse, database or spreadsheets. A centralised location provides a platform for all data sources of an organisation and enables comprehensive data access when urgent decision-making is needed.
3. Future prediction
BI platform stores all the data that a company has, so with historical data and ongoing data checking, the management not only knows how well the company has performed but also is able to predict the future trends. In some BI solution, this predictive analytics is embedded into the system. The predictive analytics is used to forecast future trends in customer behaviour, buying pattern, competitors and reasons behind everything. Foreseeing the future let company deploy any necessary moves to retain their market share before losing it to a competitor.
Conclusion
Data inconsistency is one of the root cause of uncertainty in decision-making. One cannot make good decision when there is no supporting and relevant information available. However, organisations can take advantage of BI solutions to eliminate data inconsistency, and bring all information together in place.