Today Best-in-class companies are refocusing attention on process efficiency. Specifically, their top two strategic actions are developing a formal planning/budgeting/forecasting workflow process and automating the process flows associated with the budget process. This reflects the top two pressures faced by companies nowadays – adapting to the ever changing environment and a need to align planning/budgeting with corporate strategies.
One of the most challenging aspects of planning and budgeting is process mechanics and top-performing companies are trying to make processes efficient and dynamic. One of the first steps is establishing and deploying corporate processes for budget revisions, roll-ups and approvals and making these processes agile enough to embrace change. As business conditions change, including specific business drivers, it is important to be able to swiftly model those changes and identify their impact on the overall plan and budget, as well as their influence on the business itself.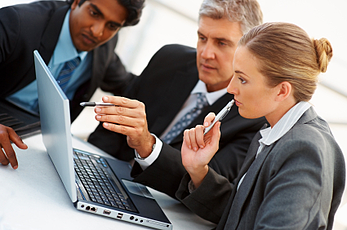 Changes, new developments or disruptions rarely affect only a single facet of the business. That is why assessing the impact of change on the whole business is crucial. This assessment, which is contingent on the ability to perform "what if" scenario analyses, can be hindered by a lack of automation. For example, a manual spreadsheet environment makes financial modelling much more cumbersome than necessary.
In addition, transparency and speed are key factors in aligning the planning and budgeting processes with strategy. Best-in-class companies are 66% more likely to be able to drill down to the smallest details. Moreover, these organisations are about three times more likely than low-performing ones to be able to carry out multi-dimensional reporting, allowing transparency and collaboration across the enterprise.
Find out more by reading the "How Best-in-class Plan, Budget and Forecast in Today's Dynamic World"