HCM City – 2 Jul 2012 – The second place winner at the Photo contest held during AmCham's World Blood Donor Day on June 12, 14 and 15 was from TRG International.
Thirty photographers from participating organisations submitted photos along with interview transcripts of their chosen models, which were blood donors at the event.
TRG International had 16 registered blood donors among 643 from other organisations at AmCham's World Blood Donor Day. The total number of voluntary donors at this year's event is said to have increased by 56%.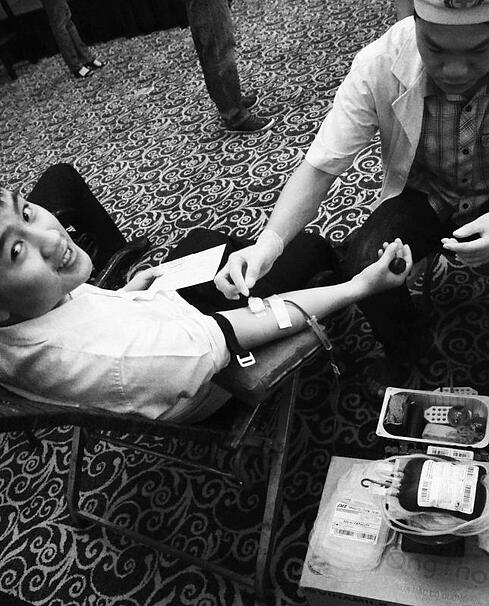 TRG International's winning entry
Thu Pham – the second place winner and senior designer at TRG International – says: "I think having a photo contest like this adds much value to the overall blood donation campaign. It not only honours the donors but also makes others feel the need to publicise such honourable acts".
###
About TRG International
TRG International is an independent provider of business and people performance solutions and supports thousands of users in 70 countries. Clients range from small domestic companies to large multi-national companies in both the private and public sector. Please visit www.trginternational.com/solutions or contact csr@trginternational.com