Organisations that seek globalisation inherently face the challenge of managing their business operations in various locations. Hence, visibility into overall financial data and performance is of utmost importance. According to a study by Aberdeen Group in 2011, improving visibility is the most popular strategy companies use to aid their global expansion quest.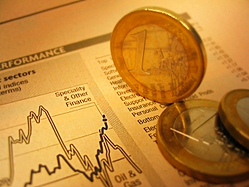 In order to improve visibility, international financial solutions should be deployed
When decision-makers can access the data they need anytime, anywhere, chances are they will be more equipped to devise better plans and strategies. This is how the finance department contributes to business growth, by fulfilling both core and strategic financials.
Previous articles have listed some criteria for effective international accounting software, including the ability to handle multi-company accounting and multiple charts of accounts. Here are the last few points to remember:
Reporting using multiple accounting standards
GAAP, IFRS and local accounting standards require different accounting treatments. Thus, international financial solutions should allow different books for recording transactions under these various accounting rules. Automating the process of closing these books and creating financial statements and reports by using multiple accounting standards also helps companies save time and effort without risking errors.
Supporting different levels of corporate reporting
International financial solutions should offer a consolidated headquarters view as well a consolidated statement of several subsidiaries at an intermediate level. Management should be able to view and analyse these reports right at the source. Built-in analytics in accounting software are a plus for global financial management.
Supporting global access
Financial management software that allows web-based access can help companies avoid incurring costs from installing the system individually at all branches or at branches with limited on-premise support. Having a system that can be installed locally, deployed centrally and accessed globally gives businesses a competitive advantage without compromising security and reliability. For extra accountability, audit trail reports should always be available.
***
Too many things to evaluate? The best-in-class international financial solution is closer than you think. Take a quick preview now!