TRG International will have 2 out of 5 speakers at CanCham's September Breakfast Club entitled "Hour of Power of Five" on September 19 2012.
Each speaker is to present for 5 minutes, covering a wide range of topics:
5 Critical Management Derailers: Symptoms and Remedies: Rick Yvanovich – TRG International
How To Ensure The Success Of Your Children In University & Career: Shekhar Bhusannavar - SelectRightDegree Portal – TRG International
How Fear Is Damaging Your Brand: Matt Millard - Purple Asia
Improving Your Payroll System: Binh Phan - NVM Group
TBC
This monthly event, to be held at Japas Restaurant, is open to both CanCham members and non-members. There will be a breakfast setting and lucky draw.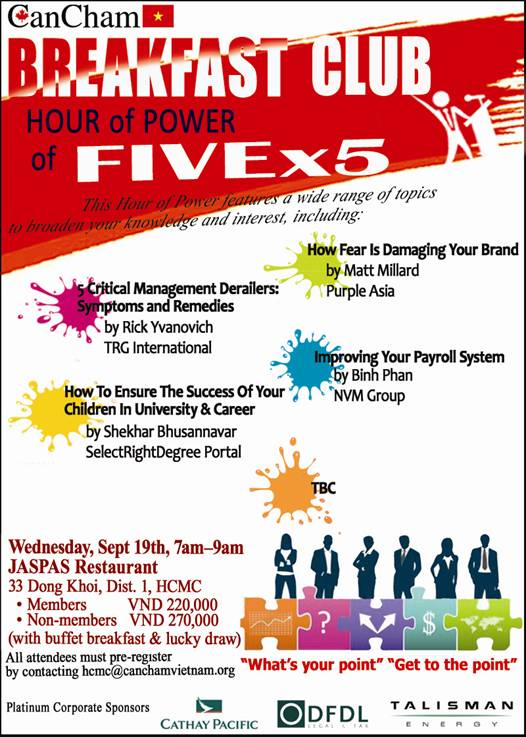 ###
About TRG International
TRG International is an independent provider of IT business solutions and supports thousands of users in nearly 70 countries. Clients range from small domestic companies to very large global multinationals in both the public and private sectors.
Visit us