Many companies are finding that a non-ERP financial management framework delivers the strongest capabilities and greatest flexibility. However, it is still a challenge to find a system capable of operating effectively in such a dynamic and complex environment. The criteria below will help you: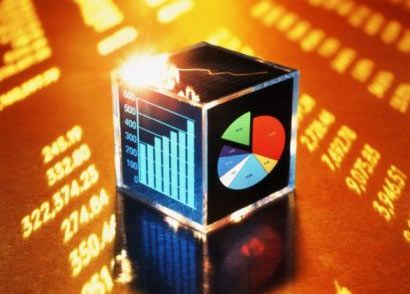 A unified ledger
A unified ledger is an essential requirement for a financial management system because it simplifies multi-source transaction processing, while simultaneously opening up the possibility of more sophisticated analysis. Benefits of a unified ledger are:
Reducing complexity and eliminating unnecessary integration
Reducing interface costs
Allowing rich analysis to be added on demand and maintained in one place
Accommodating multi-company structures within the unified database or multiple entities within one entity
Allowing segmental reporting by having multiple analysis codes at the account level
Tagging and matching different asset and liability classes
The unified ledger has also proven to be particularly valuable in the context of IFRS and multi-GAAP reporting regimes (e.g., VAS and IFRS), as it can provide significant flexibility around the length and segmentation of account codes. The ease with which analysis codes are added, coupled with their implementation within a single ledger, means that users can readily pull out complex multi-GAAP reports and show the transition (comparatives and adjustments) between one basis of reporting and another.
Smart transactions
Smart transactions, a type of analysis not widely available in traditional financial management systems, allow your business to add dimension and context to transactions that are important in performance management as well as regulatory reporting.
With smart transactions, businesses can:
Define transactions (financial or statistical) from scratch
Analyse these transactions in a user-defined way
Integration
Amid increasingly changing business conditions and the rising popularity of cloud technology, the ability to integrate your financial management solution with other core business applications is of utmost importance. To be effective, your financial management system must be able to:
Securely incorporate data from other systems, such as line-of-business applications
Link to a unified database
Preserve stability and the same level of control for other systems
***
These are only three out of five criteria for a best-in-class financial management system. Find out the other two in the full white paper "Financial management in the era of change: Five key requirements that every CFO should know."
***
If you are looking for a solution that will help you comply with both global IFRS and local VAS and achieve operational excellence without creating unnecessary chaos, Infor SunSystems should be a serious contender. With its flagship unified ledger and smart transactions features, along with open architecture and integrated database, this solution can be a reliable partner in your journey full of changes. Find out more now!