As corporate sustainability performance management becomes a priority in long-term development, the role of Chief Financial Officer (CFO) is also evolving. In the past, CFOs simply ran the numbers and figures. But as investors, customers and stakeholders desire to connect financial performance to social and environmental impact, CFOs have to expand the scope of their responsibilities.
Sustainability Performance Management
According to a survey by Accenture in 2009 interviewing CFOs of many enterprises from different industries, two-thirds of respondents use Excel spreadsheets to collect and analyse sustainability data. Although Excel is a common tool, it does not provide the robust analytical functionality of a financial management system.
Read more: 7 Worst Financial Fiascos caused by Excel errors
CFOs need to ask themselves these fundamental questions to assess their ability to execute sustainability performance management (SPM):
Has the collection of SPM data been made as easy as possible within the organisation?

Do front-line staff see this task as an additional burden to the normal operational and financial reporting?

How does the sustainability reporting system integrate with the business financial management system?

How is qualitative sustainability information captured and kept? Has it been analysed to generate insights into opportunities and risks?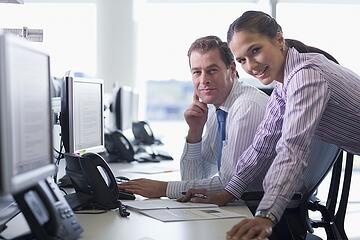 That is where a financial management system comes to the rescue. With the help of financial management systems, CFOs can efficiently gather, store and use data to make better decisions. Applying a powerful financial management system also helps integrate SPM data with business planning and reporting, thus bringing the two disciplines closer together. Hence, the role of a CFO and the finance team has extended to include:
Integrating SPM and business planning to support targets and objectives

Making the value of sustainability explicit and improving the processes of data collection, analysis and reporting

Driving decisions and applying financial expertise to ensure they create more value
Check out more useful information in the "How to drive value from sustainability performance management and the CFO's role" whitepaper from CGMA now!
Like what you've read? Click here to subscribe to this blog!