Following TRG's seminar entitled "Office of the CFO: Change the way work is done", Saigon Entrepreneurs (Doanh Nhan Sai Gon) magazine and Business Forum (Dien Dan Doanh Nghiep) published their articles on the event as well as on some of the topics discussed by our event speakers, including:
The Office of the CFO concept
Complete Financial Management
Performance Management
Governance, Risk and Control
Business Insight
Saigon Entrepreneurs magazine re-emphasised the changing roles of CFOs as well as actions needed to cope with increasing pressures in today's complex world. Meanwhile, Business Forum gave a brief description of the event held by TRG, sponsored by CIMA and Infor.
The articles are in Vietnamese and can be found below.
TRG on Saigon Entrepreneurs magazine: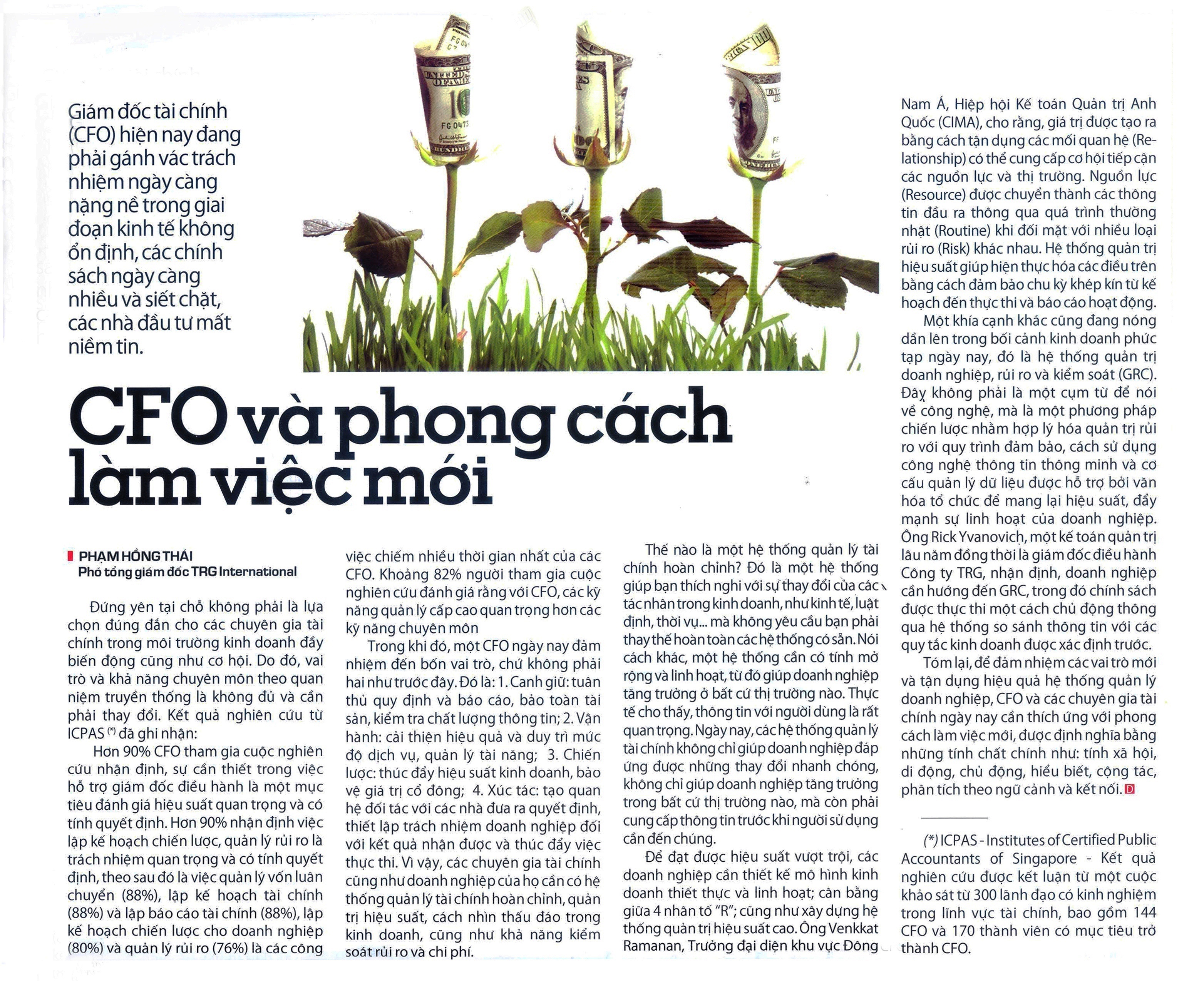 TRG on Business Forum.