In the latest press release, Infor declared the end of another successful fiscal year. Throughout the past year, the company has introduced some product innovations and gained an enhanced customer base.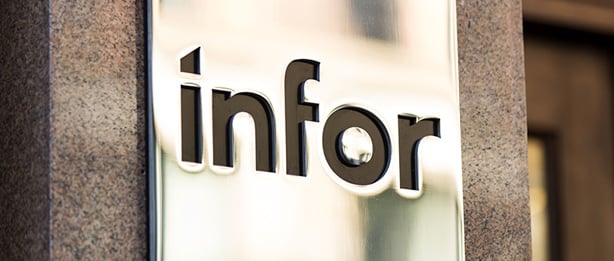 In April, much to customers' expectation, Infor announced the general availability of Infor 10x. It is a package of purpose-built middleware featuring social, mobile, analytical, and cloud capabilities with an industry-leading suite of solutions. Considered as a major leap towards their vision, Infor 10x is even more user-friendly thanks to the seamless integration of applications and technologies.
Another highlighted product innovation is the Infor Ming.le launch. Embedded in key systems, Infor Ming.le allows employees to interact with each other and access the necessary information more easily. Thanks to it, they can simplify and speed up the tasks at hand. Infor believed they have catered the market at the right time when companies were looking forward to an alternative in enterprise softwares.
In addition to the above prominent events, Infor has developed several new products and enhancements. According to the press release, they have invested over $350 million on R&D and are now awaiting the delivery of more than 300 new products and 11,000 new features. Fiscal 2013 is about to see an incredible rise in innovation quantity, compared to last year. Duncan Angove, President of Infor, attributed their inflection point in market share to consistent focus on industry-specific applications, collaboration with and proximity to customers.
Their constant development has earned Infor a widespread reputation in the industry. The customer base, therefore is supplemented with high-profile enterprises including Adidas, Auckland (NZ) Council, BMW, the British Heart Foundation, Cigna Health, Fairmont Hotels, Flextronics, Gree Electronic Appliances, Gucci, to name but a few.
Infor also experienced record attendance at their annual user conference, Inforum. Held in Orlando, FL, approximately 6,000 attendees were on-hand as the company unveiled Infor 10x and Infor Ming.le, and demonstrated best practices and techniques in more than 1,200 educational sessions.
Besides, the press release stated that based on preliminary financial results, Infor expects its fiscal 2013 Q4 software license fees and subscription revenues to grow approximately 10% in constant currencyand approximately 9% at actual currency rates compared to its fiscal 2012 Q4. Infor also expects Non-GAAP Q4 software license fees and subscription revenues to grow approximately 9% at both constant currency and actual rates. These figures were primarily the result of organic growth and product investment.