On 9th July 2015, TRG is going to host a business briefing on hotel systems from 10:00 to 13:00 at Est. Bar, Phnom Penh, Cambodia. This event will be represented in English from our speaker Mr. Andrew Turton, Director of Sales for Hospitality of TRG International.
The event's aim is to help Hoteliers understand the changes that have happened to their Financial Applications and new advances for delivering better services to their customers. This business briefing event will include 3 main topics: New changes in SunSystems V4.4 and V6; How, Why and When upgrading the Solution and BI.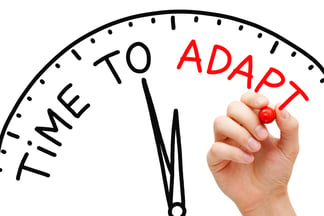 SunSystems for Hotels addresses the specialised requirements of hotels, resorts, casinos, and government lodging agencies, with financial and operations applications to manage the guest experience. The financial management system help you to optimise the way you use human, physical and financial resources. Therefore, updating new changes will help you meet current and future guest expectations.
With the insight and analysis from Hospitality expert of TRG International, Hoteliers can quickly update and adapt these continuous changes in order to become top leaders in Hospitality industry.

About TRG:
TRG International is a market-leading global professional services firm focused on delivering technical excellence. The company has been successful for more than 20 years in providing SunSystems for finance and accounting systems. TRG International adds value in a challenging and dynamic market by delivering the right IT solutions that work quietly and brilliantly in the background, freeing our customers up to focus on their core. We are a genuine consultant and partner who deeply understands the challenges of our customers' business and is always ready to go the extra mile to deliver exactly the right solution for them. It is not about what we sell, it is all about how we think.

About Andrew Turton:

Andrew Turton is Director of Sales for Hospitality at TRG based in South East Asia. Initially trained as a Financial Accountant and working for several Blue Chip companies in United Kingdom including British Telecom and Stoy Hayward, Andrew moved into IT Project Management in 1991 with Price Waterhouse. In 1996 he became IT Global Project Manager for Rothmans. After successfully managing the company's Y2K strategy, he joined Financial Software author Systems Union as a Solution delivery manager. With the acquisition of Systems Union by Infor in 2006 Andrew moved to a more sales focused role initially based in Dubai before moving to Bangkok in 2013 where he is currently based for TRG.