If you are a company or an individual using or accessing the Internet, Facebook, Gmail and other stuff on the Cloud then you need to know that there are 5 main IT regulations (in Vietnam) that (adversely) impact you, but you likely have not heard of many of them.
One of them 5 is Decree 72, which after publishing in 2013, immediately became highly controversial because it contained a number of requirements that businesses in Vietnam, as well as foreign investors and those providing internet services on a cross-border basis found to be onerous and impractical. A year later few of the 10 implementation circulars relating to Decree 72 have been issued and although the prior public media furore has calmed down, this likely is only the calm before the storm as the issues have not gone away and despite the absence of implementation circulars the Decree is in force and being enforced.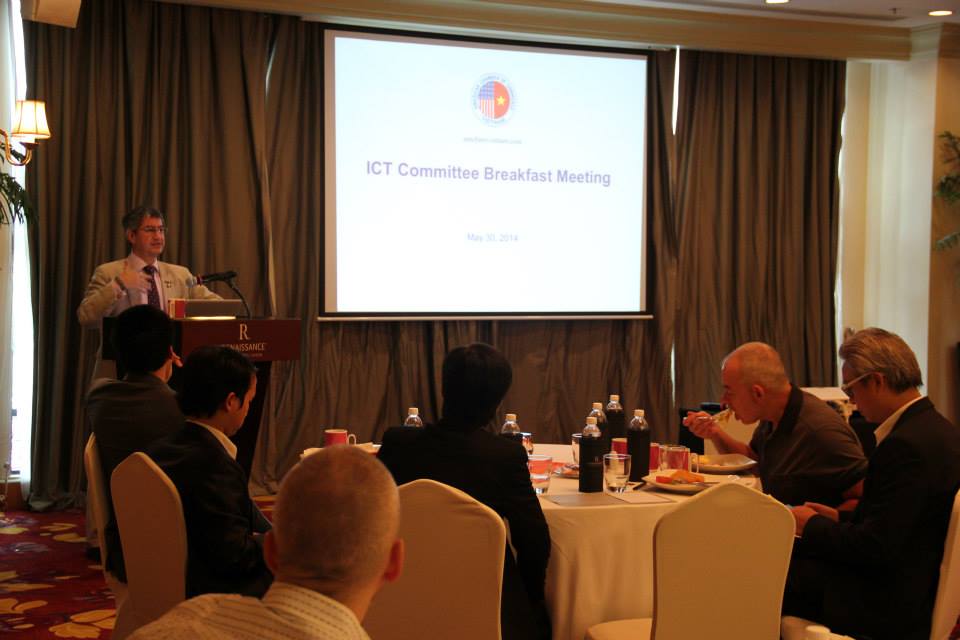 "This AMCHAM ICT event will update you on the regulations that you as an individual and as a company ought to be aware about as well as paint the larger picture contributing to the bigger regulatory IT framework that's taking shape in Vietnam" said Rick Yvanovich, Founder and CEO, TRG International who will be one of the speakers and sponsors at this event.
To register online for the event:
http://www.amchamvietnam.com/events/amcham-ict-committee-networking-event-top-5-it-regulations-impacting-your-business-in-vietnam/
About AMCHAM
AmCham Vietnam in Ho Chi Minh City is an independent association of American and international businesses. With about 500 companies, and more than 1,000 representatives, our membership of manufacturing and sales, transportation and logistics, professional and business services, and travel and tourism firms is unified by a common objective to promote trade and investment between Vietnam and the United States
About TRG International
TRG International is an independent provider of IT business solutions and supports thousands of users in 70 countries. Clients range from small domestic companies to very large global multinationals in both the public and private sectors.