On Thursday 16th October 2014, at annual customer day, TRG International demonstrated to our clients the latest enhancements for SunSystems and Infor Query & Analysis.

What's SunSystems 6.2?
The recent release of Infor SunSystems Version 6.2 is built on the existing SunSystems Version 6.1 part of the Infor10x solution set by delivering a number of new features and modules guaranteed to offer the most advanced functionally including: user interface improvements, more web enablement, improved security and business unit administration and the new Extended Analysis module.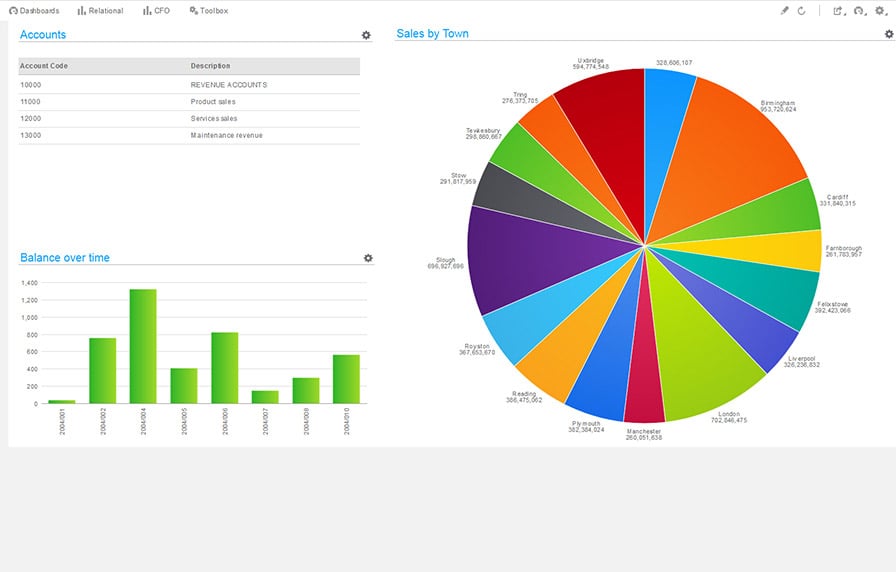 Infor SunSystems 6.2 screens
What's new in SunSystems 6.2?
- SunSystems Version 6.2 includes Unicode enablement of the Business Unit database and the release of Hindi and Arabic language translations (including right-to-left, plus the Hijri calendar). Infor SunSystems Version 6.2 can help organizations deploy more cost-effectively into multi-lingual environments by updating the business unit database to Unicode.
- Infor SunSystems Extended Analysis is a new module that enhances financial analysis. The Extended Analysis module allows a series of additional, user definable fields to be created against any given analysis code, in order to further dissect data. Therefore you can add additional analysis fields to the standard fields currently associated with an analysis dimension (namely code and description).
Example:
Create additional Standard or Custom Extension field per Ledger Analysis Dimension. (Project Code, Property Code, Employee)
Standard Extension fields are linked to existing Analysis Dimensions. (add Customer to Project Ledger Analysis Dimension)
Custom Extension fields are user definable – text, lookup, date/time, numeric
Descriptive quote – "A-Code over T-codes" – simple hierarchies
Control Desks, Reports, Q&A
Project accounting (Project Manager, Customer, WBS code, start date, number of days)
Property management (lease start / end dates, square meters, landlord / supplier) Fixed assets (additional data for competitive positioning – E.g. China)
- SunSystems Version 6.2's Enterprise Data Management module helps you be more efficient management of corporate standard data, more efficient inter-company reporting, period close, financial. It also allows you to copy key static data between multiple SunSystems BU's; publish business units (create, amend or delete; triggered by Business Rules); subscriber Business Units. In general, SunSystems Version 6.2's Enterprise Data Management module allows you to create a corporate chart of accounts and analysis coding structure, making it easier to replicate across business subsidiaries. The whole process is now managed centrally within SunSystems via a single web-based portal and runs on Infor ION technology to simplify the management of this process. However, Enterprise Data Management is powered by Infor ION. So, you will need an installation of Infor ION.
- Further enhancements include:
Business Unit Administration
Use SunSystems Connect (SSML) payloads across ION
Lower TCO, single database deploy, mixed character sets, new languages, cloud pre-requisites
Hindi translation
Arabic translation (including Right-to-Left, Hijri calendar)
Cross Business Unit shared data (e.g. Filter Definitions) move to Domain
Dynamic Form & Filter Compile
More web enablement (User Manager / Security Console, Data Dictionary Editor)
Web performance improvements
Security resilience (remove single point of failure)
More Infor Ming.le interaction
SRS enhancements and 100+ customer specific enhancements
For a full features list of Infor SunSystems 6.2, click button below to download.