Traditional retailing seems no longer relevant to the current overview of the industry. Customers nowadays either do their shopping entirely online or buy the items online and pick them up in store. This means it's time for the sellers to reinvent their supply chain management as well as the inventory fulfilment process.
Read more: 4 Digital Retail Trends to Look Out for in 2018 and Beyond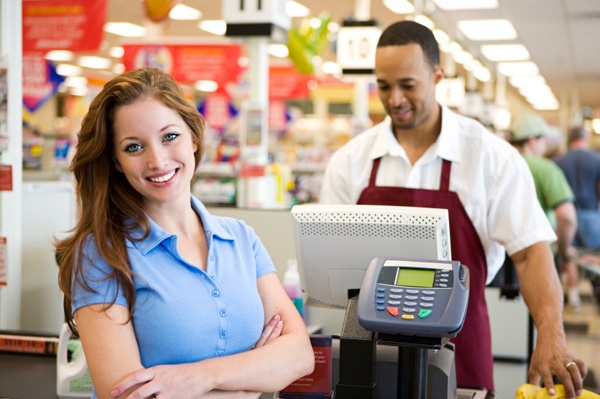 Target introduces their new concept – "flow centre"
As the competition between retailers to provide top-notch service and shopping experience to customers is growing, Target has recently introduced a new distribution strategy focusing on reducing the amount of inventory being kept at their physical stores.
This method also aims at shortening their current replenishment cycle from days to hours, especially at their new small-format stores in urban areas. This new inventory stocking approach is being applied at a Target's warehouse in New Jersey as a pilot where shipments are sent to stores more frequently and in smaller sizes with customisation that meets the demands in real-time.
Read more: Retailers vs. Amazon: e-Commerce Is Not the Only Option
The new concept is called "flow centre", which according to Mr.Preston Mosier, Target's senior vice president of global supply chain and logistics field operations, could mean delivering "five bottles of shampoo, a case of ketchup, two polo shirts on hangers and a pallet of water, all prepared to move out directly to the sales floor. Or it could mean sending similar items prepared to move directly to a pack station to later go out to a guest in the neighbourhood."
In addition to the effort of renovating their supply chain operation, Target is experimenting with a new in-house warehouse management system (WMS). With an investment of $7 billion into improvements of stores and online orders, the company aims at responding to the trend: "buying online, pick up in store" of consumers. The result is, during the 2017 holiday season, Target successfully carried out 70% of the online order by stores and not by shipping from warehouses.
Read more: Internet of Things (IoT) and the Future of the Retail Industry
Differentiation is key
The recent acquisition of the same-day delivery startup – Shipt, once again shows Target's determination to make the best use out of their brick-and-mortar stores. The $550-million deal can help Target take advantage of the swift delivery capability. Target considers speed and convenience their priorities and the factors that differentiate them from other big-box retailers.
Read more: Why e-commerce may not hold the future of the retail industry
The implementation of the new flow centre is expected to elevate the back-room inventory management, reduce out-of-stock and increase the total sales for Target. This practice helps reduce the inventory in stores, free up more room for digital fulfilment tasks and complete more orders in a much shorter time. This is one of Target's efforts to adapt themselves to omnichannel retailing and put them among the most innovative retailers along with Amazon and Walmart.
Subscribe to TRG Newsletters to always stay informed on the latest trends in the retail industry! Or get started with our Retail Management Solution by clicking Request a Demo right below!