2012 has been a tough year for many businesses. Managers have to struggle to make sure their organisations survive and stay strong through these difficult times. As a result, costs and budgets have become the most important factors to consider when making an investment decision. A strong budget can help managers know when they have a steady stream of cash flow and make better decisions based on that budget information. Here are a few tips for managers to weather the tough times:
Learn from other businesses' lessons and best practices
Searching for lessons, best practices and advice from other companies is a good way to learn about what makes a smooth and efficient budgeting process. There are many ways to obtain such useful information. For example, with just a few clicks on the Internet, you will be amazed at the amount of articles, white papers, research documents etc. you can get across the world. Or companies can communicate directly with each other through social networks, social media channels, networking events and trade shows. Seize the opportunities to learn and interact with living examples can prove to be surprisingly effective, as it not only motivates the organisation to outrun competitors but also overcome their fear of change.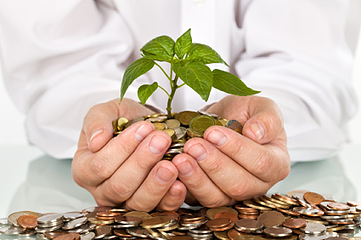 Seek assistance from professionals when necessary
Budgeting can be a very challenging task especially when your organisation has many cost centres, which requires a lot of skills and knowledge. By enlisting the help of someone whose knowledge of budgeting has width and depth, managers will be able to focus on other core tasks. Managers should bear in mind the severe costs that may incur if the budget goes wrong. However, sometimes there is a resistance to outsource because of high charges or low credibility. Therefore, make sure your company's budgeting process is in safe hands.
Invest in budgeting software
Errors are not allowed in today's competitive world because small errors may snowball into big problems. Reliable budgeting software will be of great help in the budgeting process. Automating certain tasks during budgeting can make things a whole lot easier, especially when dealing with spreadsheets, paper receipts and entering data. Some advanced budgeting software also allows managers and accountants to work from mobile devices. Take advantage of technology and you can see the difference soon if you can figure out what works best for your organisation.
----
Budgeting is one of the core business processes. Especially in tough economic times, allocating resources efficiently has never been more important. At TRG, we believe that you should not work for your systems, your systems should work for you. With Infor CPM Planning and Budgeting, your processes will be streamlined, your budget linked to your corporate strategy and much more. Take a look now!
Subscribe to our blogs to get great content delivered straight to your inbox!