One of the newest coffee shops in town, PJ's Coffee of New Orleans, held its ribbon cutting ceremony on Sunday afternoon August 14. Rick Yvanovich, Founder and CEO of TRG International and the management board of PJ's Coffee USA, who had flown in for the Vietnam opening, helped to cut the ribbon, officially launching the first PJ's Vietnam.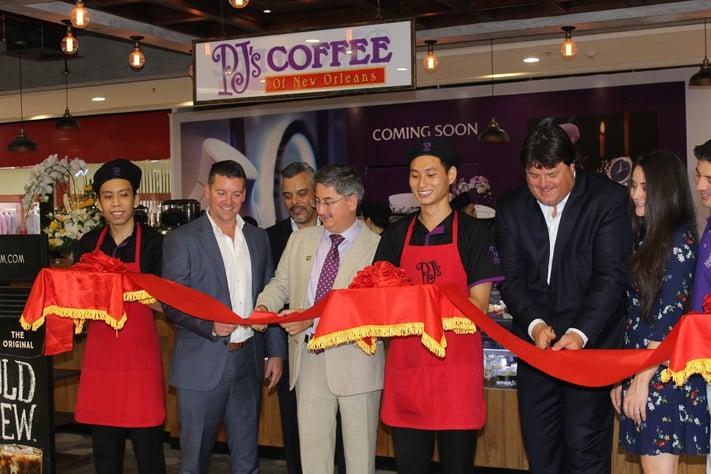 Located in B1 floor of Vincom Center B – a super convenient place to get your daily caffeine fix, PJ's Coffee has a warm and inviting environment with casual, minimalistic decor and a very friendly staff that is worth spending time to discover. Customers may want to take a seat at PJ's Coffee overlooking eye-catching fashion stores and observing the hustle of Vincom Center B while enjoying a steaming cup of coffee, a pastry or European-style hot "panini" sandwiches.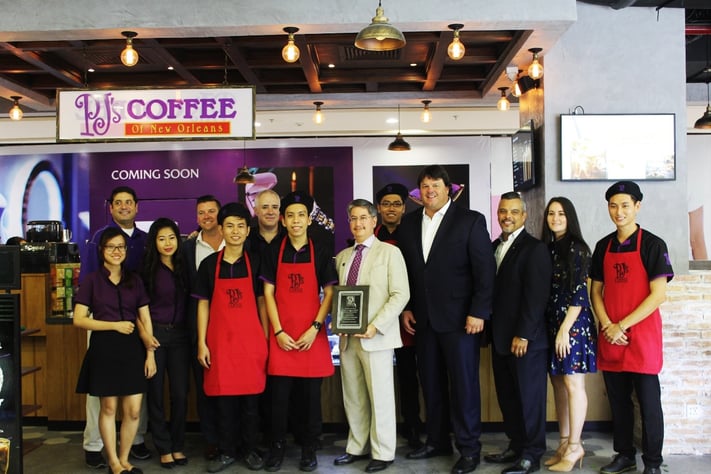 According to Rick Yvanovich, the company has plans to develop the master franchise of PJ's Coffee in Vietnam. "We hope that in such a short time PJ's Coffee will become a coffee brand favored by people in Ho Chi Minh City and will scale up its presence in other major cities across the country. We always encourage feedback from our customers, so PJ's Coffee can leverage its strength while improving its quality and services to not only meet but exceed the expectations of our customers."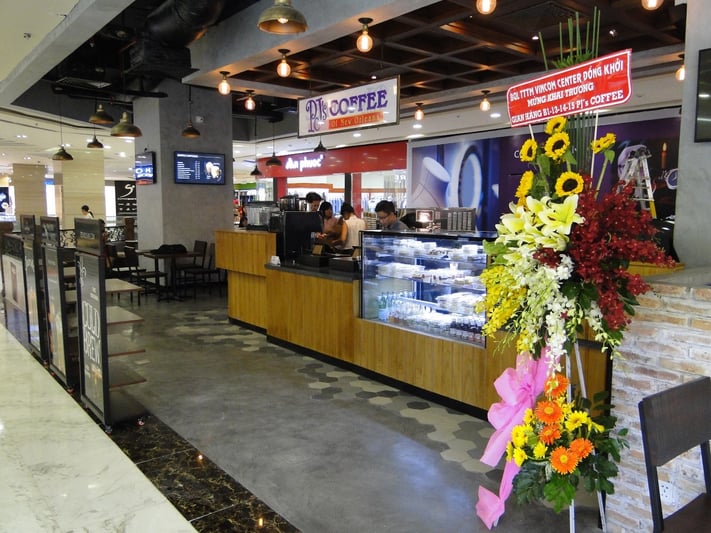 Based in the coffee capital of the world – New Orleans, PJ's Coffee is one of American's oldest retail coffee brands. Currently, PJ's Coffee is present in over 140 locations in the USA, with a menu that is not huge but diverse enough to satisfy all kinds of palates. The opening of PJ's Vietnam is a part of its plan for international expansion and the store in Vincom Center B is the first PJ's Coffee outside of the USA.
Phyllis Jordan – Founder of PJ's Coffee is famous with her vision to give customers a gourmet cup of coffee by selecting only the top 1% of Arabica coffee beans from around the world and roasting them in small batches.
Below are pictures captured the ribbon cutting ceremony of PJ's Coffee in Vincom Center B: