HCMC – In July 2014, TRG, together with Vi An Company and Friends from HCM city, sponsor and organise to give out 400 gifts (which include daily necessities such as blankets, mosquito nets, cooking pots, clothes, sandals, salt and soap) for the needy families in remote areas of the Northern provinces of Viet Nam, specifically Sai Nga town of Phu Tho province; Muong Khuong and Bat Xat towns of Lao Cai province and Ban Phung town of Sapa, Lao Cai province. Especially in many towns of Lao Cai and Sapa, the level of intellectual and living standards are still very low. In some areas, they don't even have electricity for daily use, not to mention the access to any electrical equipment.
The program has received great support and contributions from individuals, entrepreneurs and Board managers of TRG. The total amount of money and goods collected has reached 200 million VND, equivalent to nearly 10,000 USD.
Each year, TRG always reserves funds for charity programs in Vietnam, especially for poor children and victims of dioxin. Mr. Rick Yvanovich, TRG's Founder and CEO, said: "Through all our charity activities, we hope to share our good fortune to those less fortunate. Furthermore, these activities give people within our TRG community the opportunity and chance to meet, share and comfort and touch the lives of others and make a real difference. It reminds us to treasure what we currently have, always strive for the better and share and give back to the community."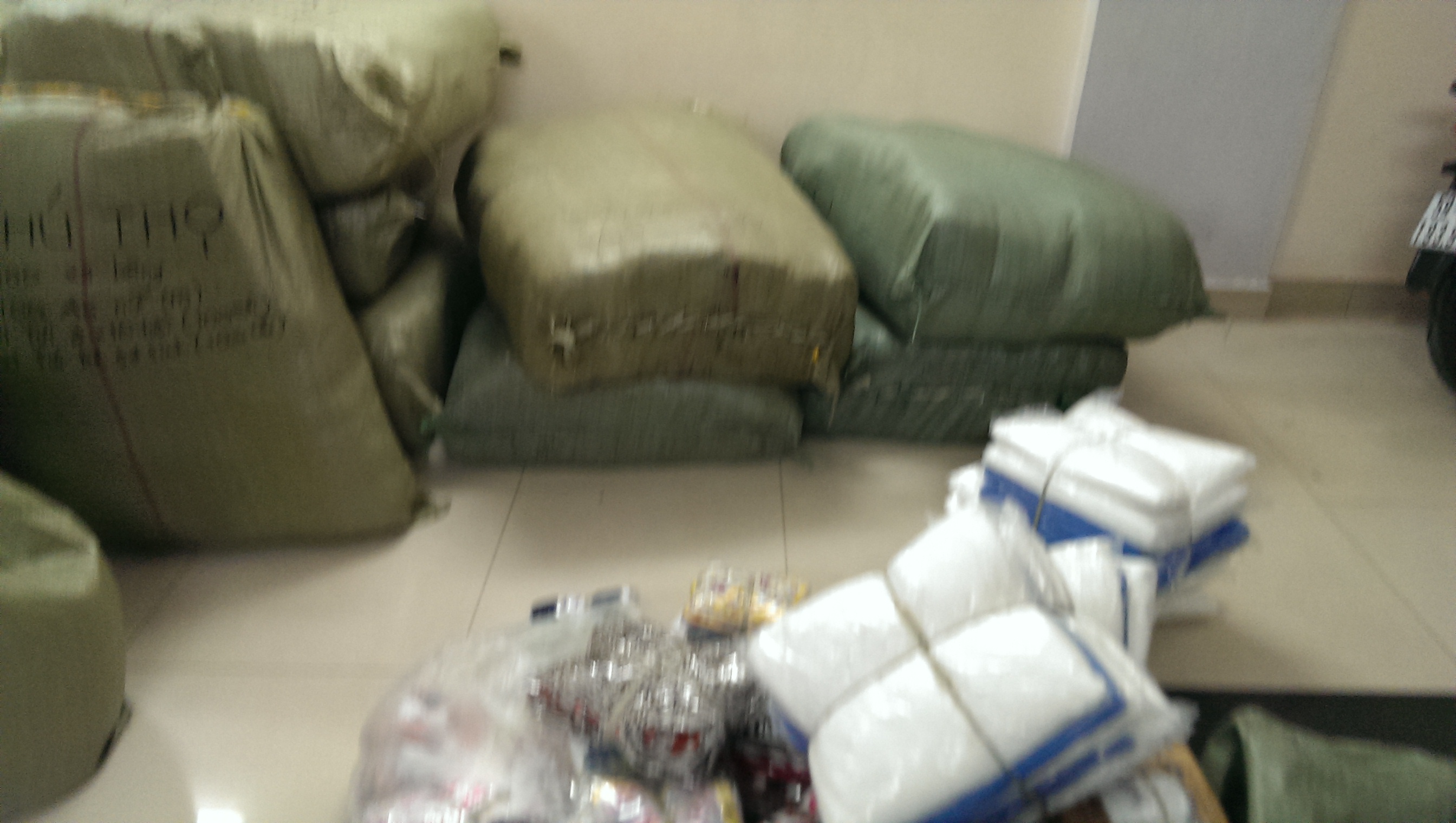 Goods are ready to go
The charity program will be conducted for 4 days from 3rd to 6th July. The preparation is rushing and reaching the final stages to ensure the organising of the program is successful. In total 40 sacks of goods, weighing 2 tonnes, have been already delivered to Phu Tho and Lao Cai on 9th June, of which 23 packages are from HCMC, 16 from Hanoi and the remaining from Lao Cai.
The program will begin on 3rd July in Phu Tho. Then, the charity group will move to Lao Cai and give out the charity gifts on 4th and 5th. On 6th July, the group will travel to the final destination of Sapa.
About TRG
TRG is a market-leading global professional services firm focused on delivering technical excellence. TRG adds value in a challenging and dynamic market by delivering the right IT solutions that work quietly and brilliantly in the background, freeing our customers up to focus on their core. We do this by hiring people we believe in, and who believe in TRG, and empowering them with the skills and processes to outthink our competitors and deliver genuinely better solutions for our customers. We are a genuine consultant and partner who deeply understands the challenges of our customers' business and is always ready to go the extra mile to deliver exactly the right solution for them. It is not about what we sell, it is all about how we think. Our solutions include: Financial Management, ERP, Enterprise Performance Management, Hospitality, Retail Management, Virtualisation, and People Performance Management. To discover more about TRG, please visit http://trginternational.com