What makes your phone your phone? Or, for that matter, what makes your desktop, your laptop or your tablet yours? After all, millions of people own identical hardware/software configurations of iPhones, Android-based phones, tablets, laptops and other devices.
The answer lies in two defining aspects of each device: The user's data that is locally-stored, and the user's personalization information.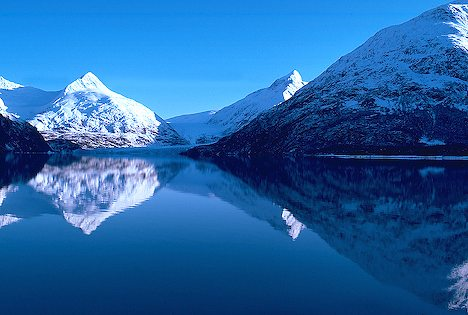 But in the very near future, I foresee that people will move interchangeably among many more devices, and will do so fluidly. They will rent, exchange, or even borrow devices that become theirs perhaps only for minutes or days, before being re-used and re-personalized by others. These devices might even be un-assigned, yet can take on the personalization, features, and data access of each new user, and these users will do this because the devices are specifically fit-for-purpose, or just available at the time.
For example, have you ever forgotten your phone, but your wife has hers? Wouldn't it be great to just borrow hers and have it instantly (but temporarily) take on your persona and contact list? Have you ever walk into a meeting and your laptop battery dies? The conference room has a shared PC. No problem – the PC will become "yours" for the next hour.
You get the picture.
It's Already Started: Your Data is Anywhere
Why would we want mobile data/personas?
Looking at mobility from a data context, we're already seeing wholesale evolution with services such as iCloud, ShareFile, Amazon Cloud Drive, Google Drive and others. Wherever you are, whatever device you use, your data is instantly accessible. Gartner terms this your "personal cloud." We even see this metaphor paired with applications – for example with Xmarks on my FireFox browser, where any FireFox browser I launch on any device instantly brings along my set of stored bookmarks. My personal data store always follows me.
Also consider this: If you think of content as another form of your personal data store, we're also seeing your data served up in a similar manner. Personalized services such as NetFlix, Hulu, Amazon, Pandora and others are offering content – custom to you – on any device you hold, even through a personalized device known as your networked living room TV.
Whether we realize it or not, the need for locally-stored data is quickly being obviated by online data portability services – all living in the Cloud.
Next: Your Personalization Anywhere
As Gartner recently highlighted during the Data Center conference this month, the personal laptop is no longer the "hub" of your activity. Rather, all devices you own are in effect peers. And pretty soon, all devices you touch will be equivalent peers too.
Here are a few illustrations:
Cell phone loss: Lose your phone? Instantly recover your data, apps, personalization, ring tones etc. This won't just be an in-store service anymore.
Cell phone missing? Just borrow a nearby phone and temporarily personalize it
Work and personal phones? Sure. Combine your work profile and number, plus personal profile and number accessible from a single device.
Moving from your desktop in your office to a Tablet on the road? No problem – data, personality and session are all portable
No laptop for a business meeting: No need to lug physical hardware. Just re-assign and personalized an on-site device – or borrow one from a friend.
Traveling but want to watch your home TV or service? No problem. Re-assign the media profile of a TV or small screen to access your home or online streaming content profile
In a rental car? Assign your personalization and have the radio pre-set with favorite stations and streaming audio subscriptions, and the GPS will be loaded with your contacts/addresses
What Will Make It All Work?
There are three industry trends I see as creating this perfect environment for a world that uses non-dedicated devices
Data Portability in the Cloud – It's now an accepted practice that data can live in the cloud, securely accessed from anywhere. Network advances continue to make fatter pipes, increasing real-time access
Mobile Personalization – More personal preferences, profiles and use patterns are also being stored in the cloud. And more devices are making use of flexible personalization to adapt to screen size, input devices, etc. (Gartner predicts that the Personal Cloud will be the center of our digital lives, for apps, content and preferences – allowing you to sync across devices. Services will become more important; devices become less important.)
Workspace-as-a-service technologies –entire workspaces – not just apps – can now be delivered as a service to any device. That includes session portability, simple "storefronts" for users to self-provision, and global availability and content delivery systems. (Gartner predicts that by 2014, most organizations will deliver mobile apps and workspaces to workers via private application stores.)
Aside from fancy personalized covers and nametags, what makes your devices "yours" really lives in the cloud – and there is no reason that data won't follow you to nearly any device you use or touch.
And then, perhaps the sense of ownership – or need to use "our own" device – will slowly fade away. Taking its place will be our willingness to use whatever device is in within reach.
Source: Citrix's Blog
Thank you for reading and look forward to your comments. Visit our website to find out more about Citrix Virtualisation Solutions.
Subscribe to our blogs to get great content delivered straight to your inbox!