The 2nd International Talent Assessment & Development Conference has attracted many speakers, experts around the globe in the field of identifying and developing talents, as well as the present of almost 200 CEO, business owners, HR Director, Tranining Director. The conference was held for 2 days from 11th to 12th September at Pullman Saigon Centre, Ho Chi Minh City by Profiles International South East Asia (Profiles International SEA) and TRG International jointly organised.
This year, the conference aims to support enterprises to optimise business performance by helping them optimise HR functions, salesforce performance and help the top CEOs, managers to enhance their leadership skills.
With the above objectives, The conference has gathered 17 well-known speakers from around the world and Viet Nam to share advices, experiences, research figures, solution tools and new trends in the topic of attracting, retaining and developing talents gathered from nearly 50 countries in the world. Especially, Mr. Lesly Benoit - Haiti Ambassador in Viet Nam and Special Envoy to ASEAN also joined with the topic about how to build a strong workforce in a multinational working environment.
The main topics shared in this year conference includes:
• 3 new global perspectives on effective leadership including Mindful Leadership, Leadership Charisma, The Psychologist Looks at Leadership Styles in Business, followed by the presentation of Deiric McCann – Vice President, Scott Hamilton – Chief Science Officer at Profiles International.
• 12 best practices and case studies on talent management, including sales performance were shared by CEO, HR Director of top recruiting companies and organisations such as Navigos Search, RGF Executive Search, Adecco Vietnam, Robert Walters Vietnam, Suntory PepsiCo Vietnam, Premier Oil, Samsung Vina Electronics, VP Bank, Orion Performance Consultants, Unilever Vietnam, Richfield Worldwide.

This conference was first held successfully at Makati, Philippines on December 2013 and will be organised continously between Asian countries. By 2015, the conference is expected to be brought to Tokyo, Japan.
Estabished in 2007, the mission of Profiles International South East Asia is to provide the top human assessment tools, which has been translated, standardized to the countries in South East Asia in order to support enterprises in the process of selecting, retaining and developing talents so that the company can gain competitive advantages thanks to the highly effective workforce.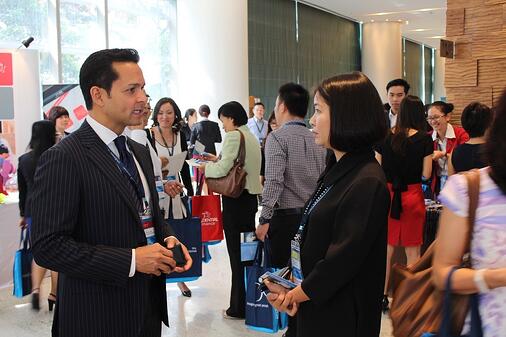 Many CEOs, Operation Director, HR Director has joined. The conference has brought attendees the chance to meet, learn from experts in the field of traning and developing employees from around the globe including USA, Ireland, UK, Philipines, Singapore, Viet Nam.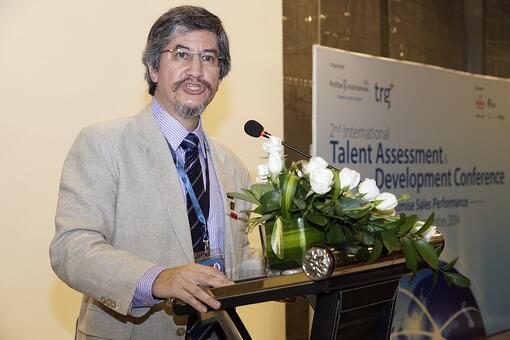 Mr. Rick Yvanovich – General Director of Profiles International SEA, holder of the conference expressed: "After seeing the necessary of Vietnamese enterprise for higher efficiency, enhanced productivity but requiring less people, Profiles International SEA has held the conference to help enhancing salesforce performance and help managers, leaders to lead them and increase efficiency in work."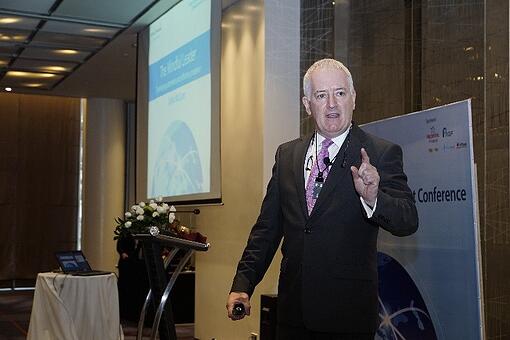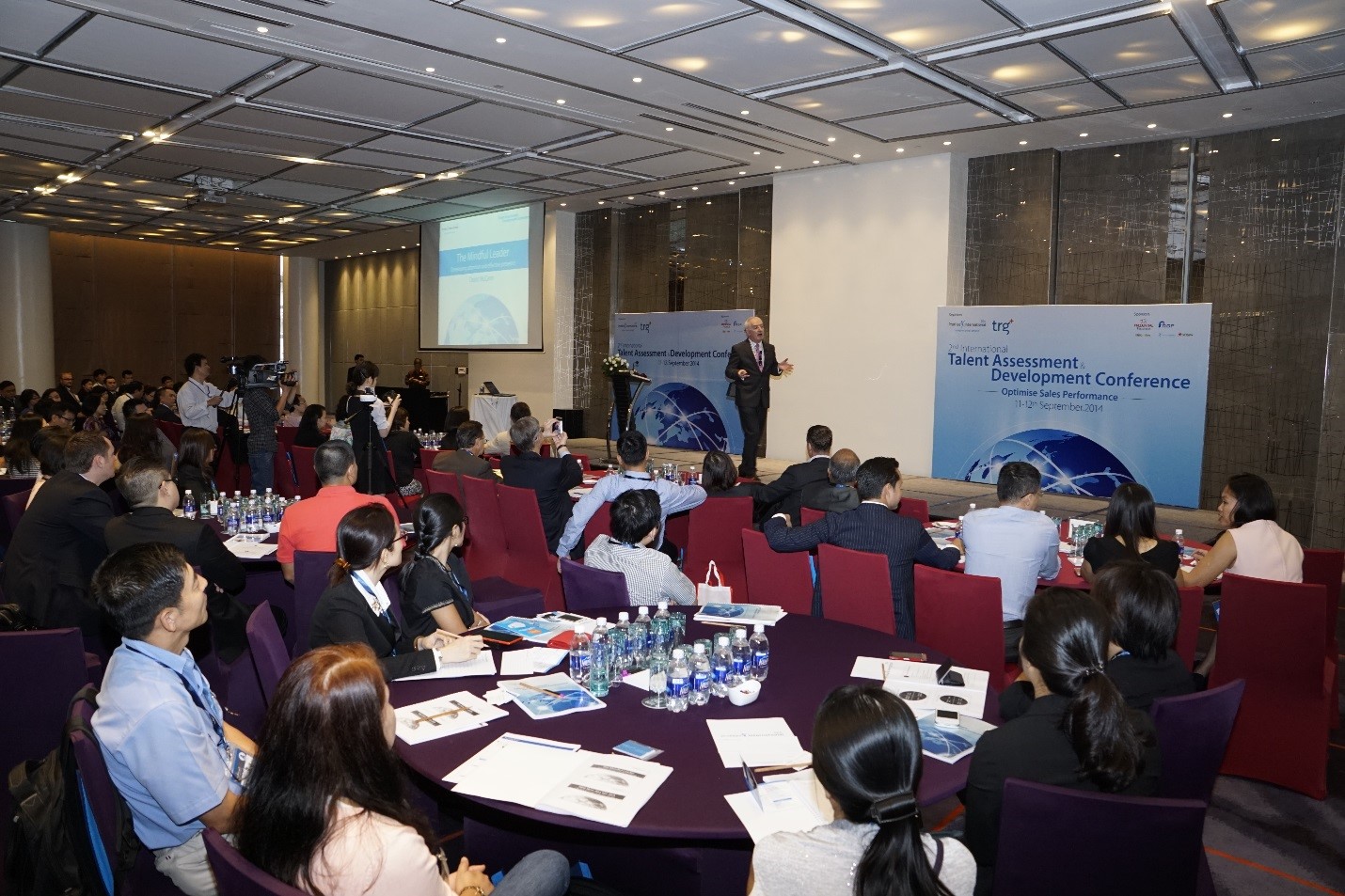 Mr. Deiric McCann – Vice President at Profiles International, co-author of the book "Leadership Charisma" has had an inspirational presentation about "Mindful Leadership" and "Leadership Charisma". These topics has provided knowledge, rules and practices that any leaders can use to develop ability of understanding and enhancing the involvement of staffs.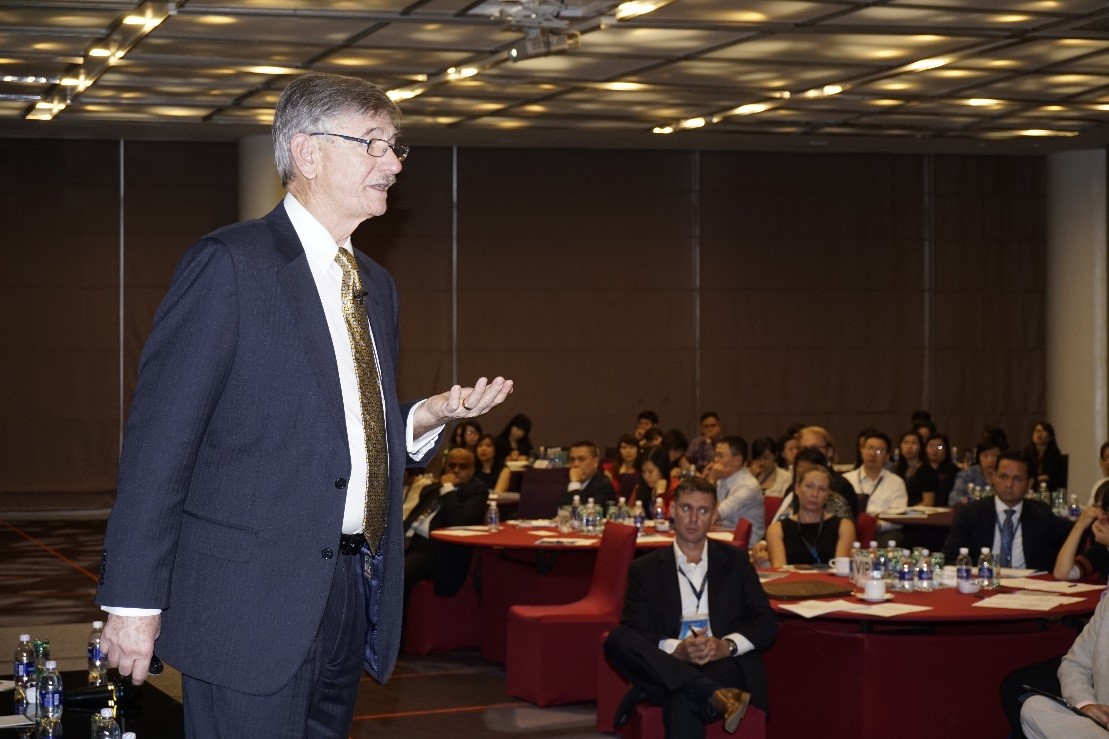 Dr. Scott Hamilton – Science Director of Profiles International presented about different leadership styles under a psychologist look. After the presentation of Dr. Scott Hamilton is the panel dicussion of CEOs about their thoughts for this topic.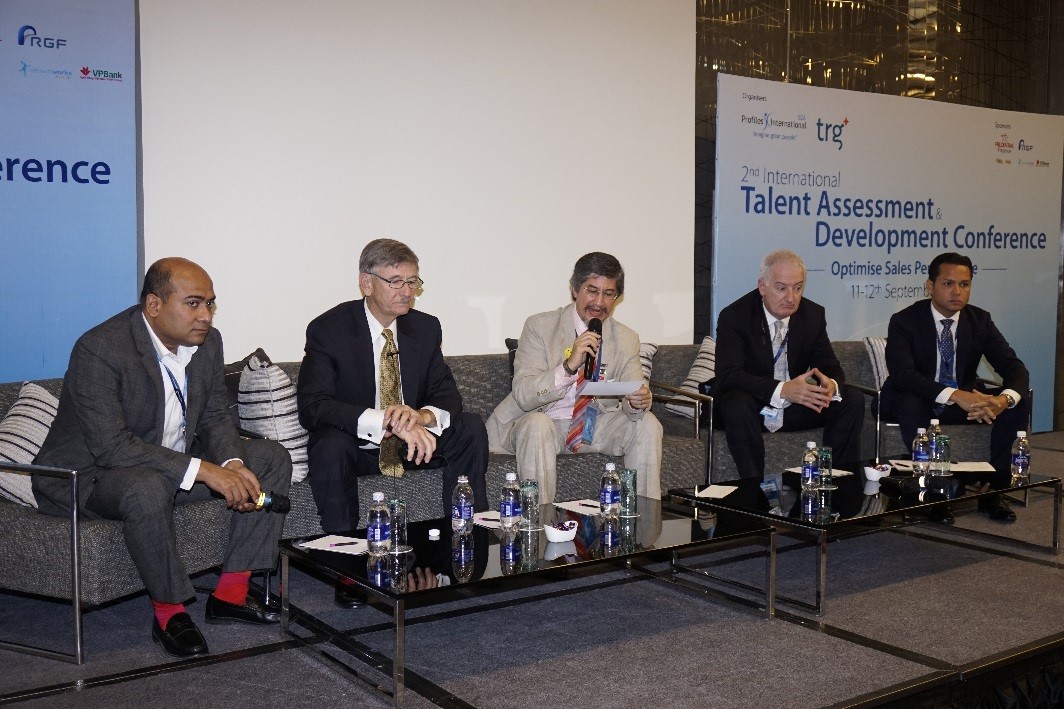 The main focus at the conference is the dicussion of CEOs about different leadership styles. From the left side: Sanjay Chakrabarty – CEO, Prudential Finance, Scott Hamilton – Science Director, Profiles International, Rick Yvanovich – Regional National Director, Profiles International SEA, Deiric McCann – Vice President, Profiles International, và Jason Dacaret – General Director, RGF Executive Search.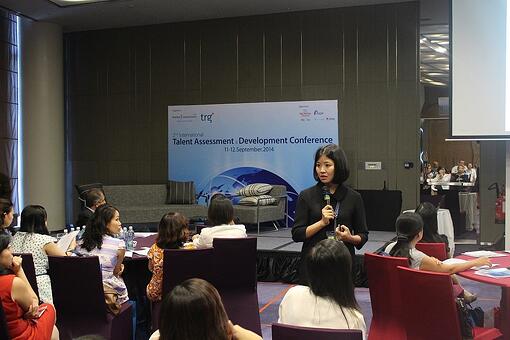 Ms. Nguyen Thi Van Anh, Managing Director at Navigos Search, shared her experiences about Talent Acquisition Strategies.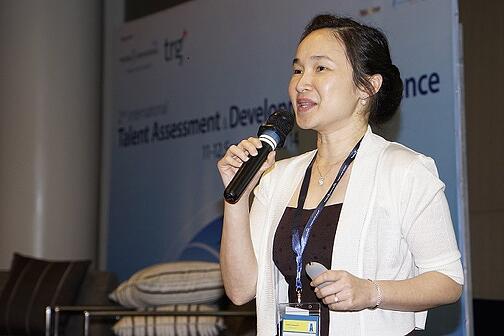 Ms. Van Thi Anh Thu, Senior Vice President HR at Suntory PepsiCo Vietnam, illustrated their own case studies Of Talent Acquisition.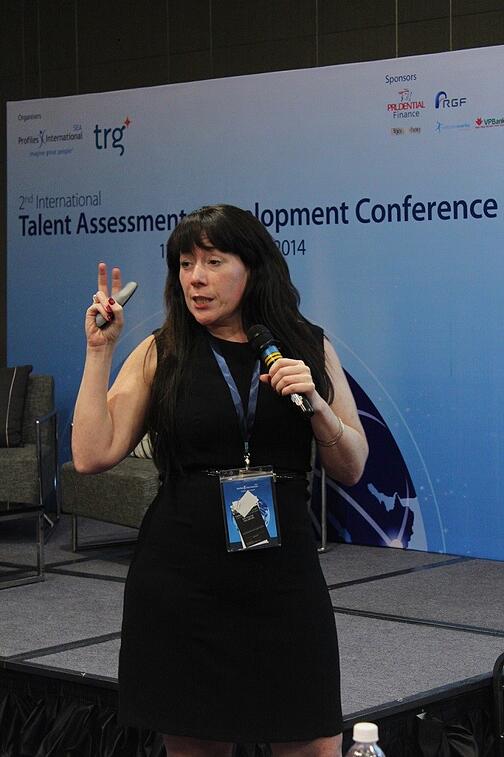 Ms. Nicola Connolly, General Director at Adecco Vietnam, gave a speech about "Learning and Development 2014: Managing High Potentials In Your Company!"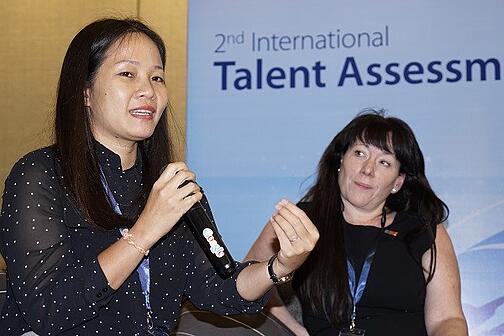 Ms. Pham Thi Quy Hien, HR Manager at Premier Oil, shared a case study of Developing Talent.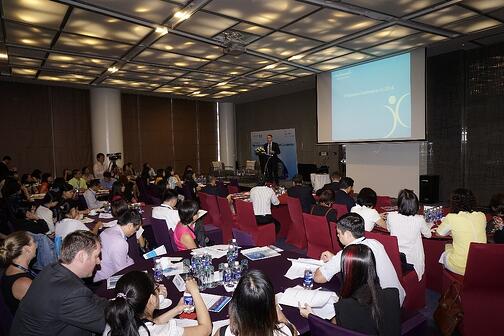 Mr. Jon Whitehead, Country Manager at Robert Walters Vietnam, shared his best practices of Developing Talent.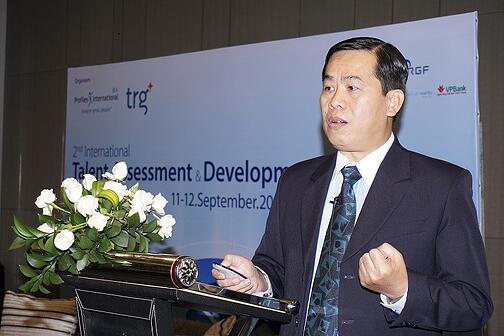 Mr. Le Hong Phuc, HR Director at Samsung Vina Electronics, shared a case study of Retaining Talent from his 18 years experiences in talent management.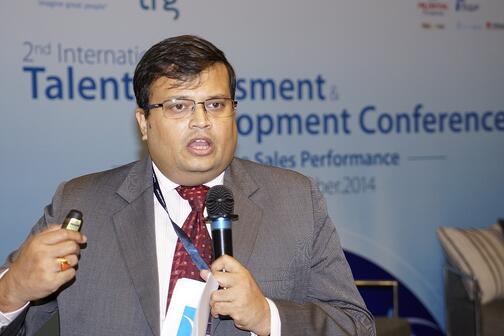 Mr. Kalidas Ghose, Deputy CEO cum Head of Retail Banking Division at VP Bank shared a case study of their own about "Salesforce Building - How To Build Large And Specialized Salesforce Serving Nationwide In Banking Sector?".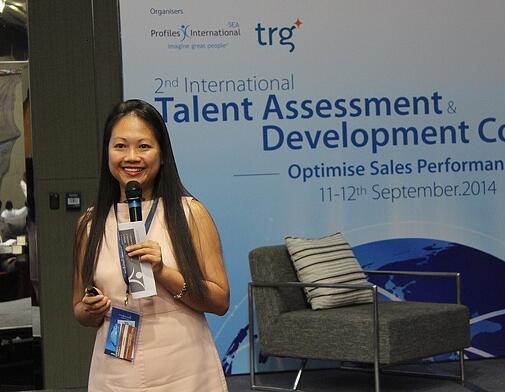 Ms. Nga Vuong, Managing Director of Regional Office at RGF Executive Research used her own case study on How To Identify & Recruit Top-performing Sales Person to share experiences.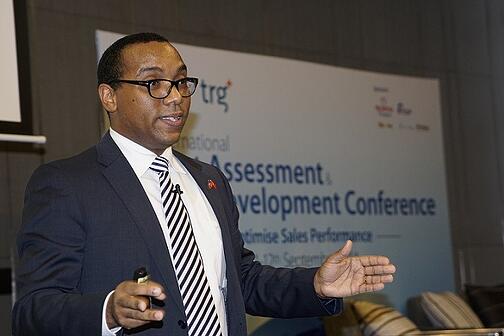 Mr. Lesly Benoit, Ambassador of Haiti to Vietnam and Special Envoy to the ASEAN shared his best practices of building effective team.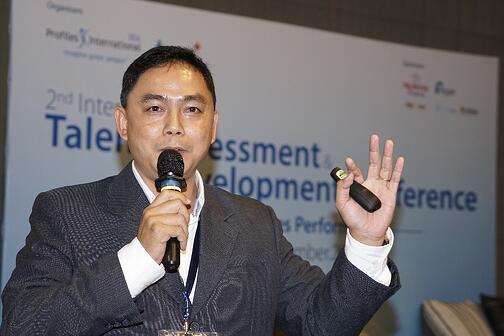 Mr. Duong Anh Tu, Chief Operation Officer at Richfield Worldwide, shared his case study of developing effective sales team.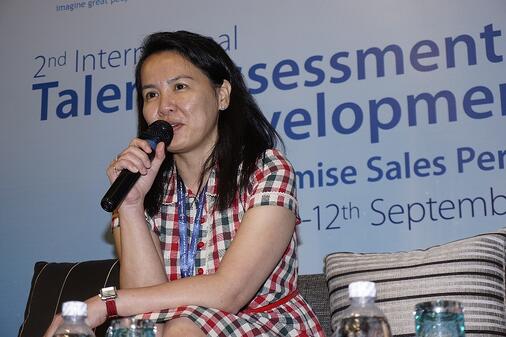 Ms. Tran Thi Diem Khue, Capability Building Director at Unilever Vietnam shared her case studying in building an effective sales team for FMCG sector.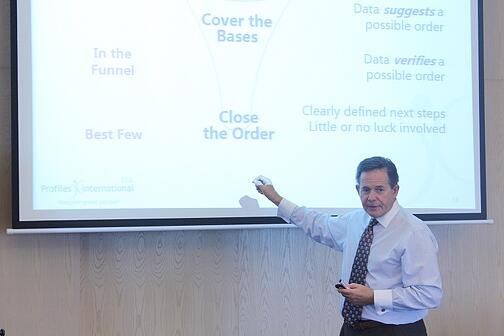 Mr. Al Rainaldi, Managing Director at Orion Performance Consultants gave an introduction to Selling Mindfully.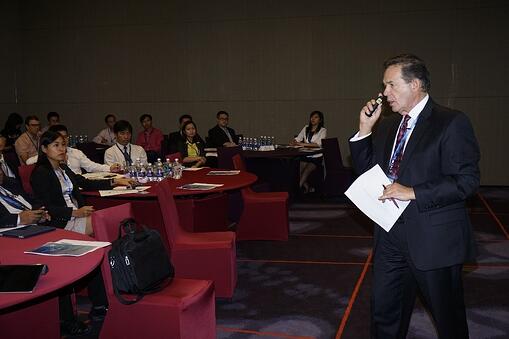 Mr. Al Rainaldi also shared on "New trends of sales management"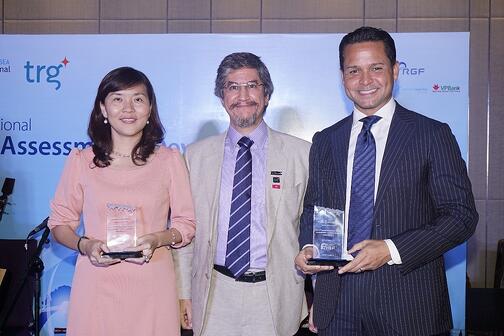 The financial services company Prudential Finance and RGF Executive Search – the executive search arm of Recruit Co., Ltd, Japan's largest recruiting company are Gold and Silver sponsors of the event respectively. Ms. Tran Ngoc Tran – HR Director, Prudential Finance (left) and Mr. Jason Dacaret – General Director, RGF Executive Search (right) received sponsor trophies from Mr. Rick Yvanovich, General Director of Profiles International SEA (middle).