SunSystems is a powerful tool to manage business. However, users often do not know all the features that can help them utilize the full features of SunSystems.
On 16th October 2014, Vincent De Smet, Professional Services Manager of TRG, shared five useful tips and tricks that can improve users' experience with SunSystems.
Powershell – Task Automation
Powershell is a useful tool that is available within Windows and it does not require extra software. It is a task automation tool that provides powerful charting ability that our team at TRG can leverage to help customers create reports and notifications. Hence, customers do not need to manually check their system all the time.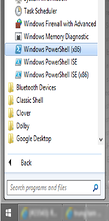 Windows PowerShell (x86)
Adding Buttons to SunSystems
This feature has been available in SunSystems since version 4. A button allows users to quickly access a certain databases so that they can make sure they are working in the right database. In SunSystems version 6, this feature has improved allowing users to create buttons anywhere within the form. For example, adding a button in invoice entry which allows printing the invoice directly from the entry screen. This feature will improve workflow and avoid repetitive tasks.

Buttons on SunSystems 4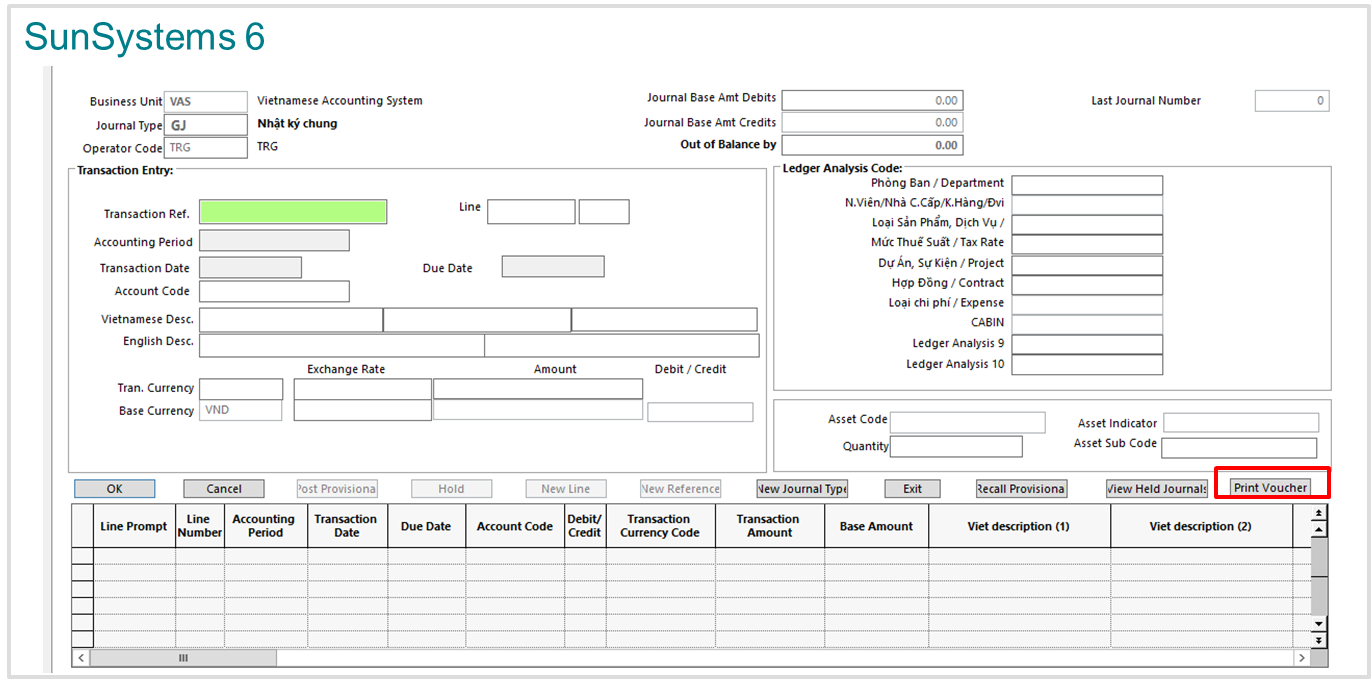 Buttons on SunSystems 6
Add Buttons to Excel
Apart from SunSystems 6, customers can also add buttons to Excel. The feature, which is available within the "Infor Q&A" ribbon, is provided through the macro builder. The macro builder comes with a long list of tasks available for automation. A lot of people have been trained but never have a chance to use them. So if you have any repetitive task you feel can be, please do not hesitate to contact TRG for assistance.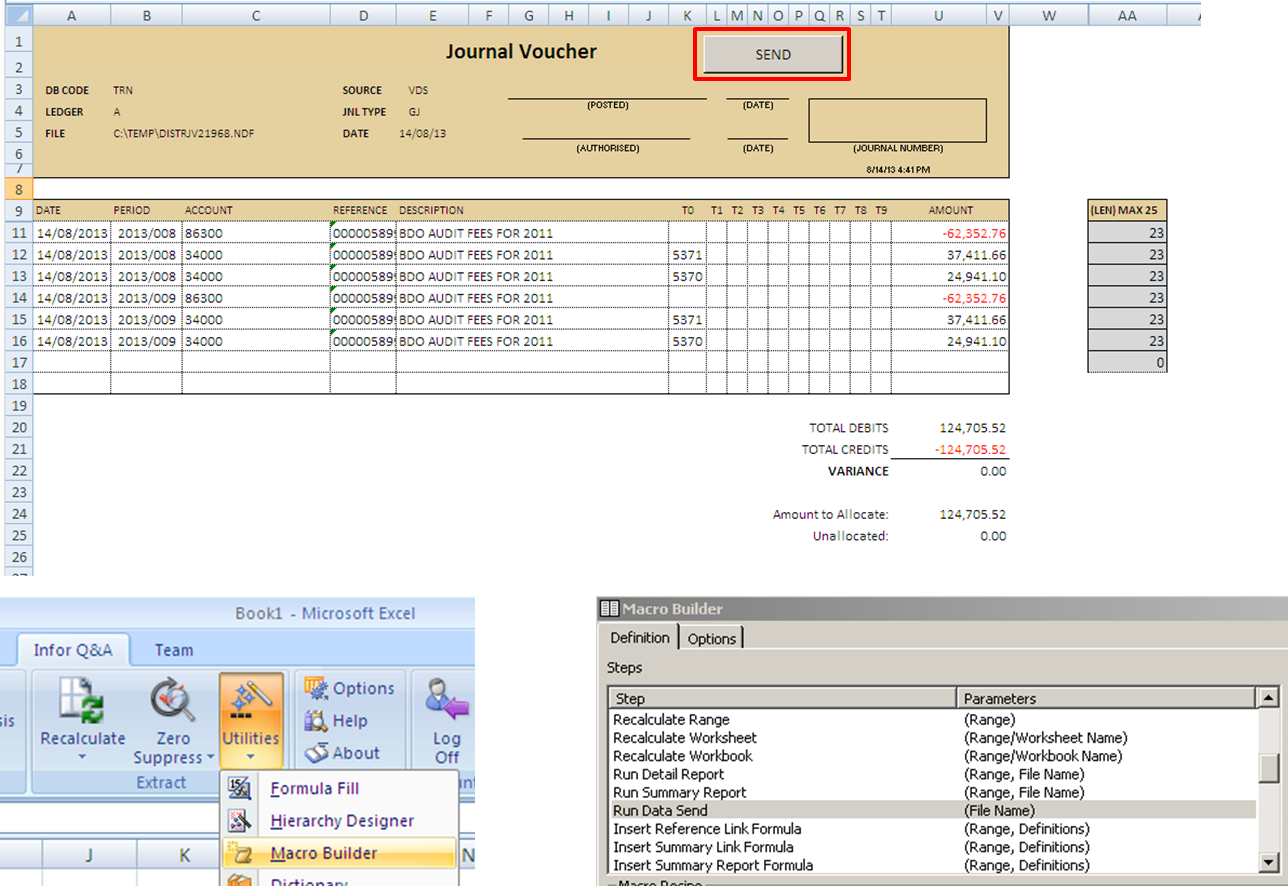 Buttons on Excel
Speed Up SunSystems Reports
One of the common questions of customers who have been using SunSystems for years: "Is there any way that we can speed up our reports?" The answer is "Yes". Within SunSystems there is a feature that allows users to archive any transaction that are not required for online access such as 7-year-old transactions. The transactions are still available in the system and can be accessed when needed directly from within SunSystems.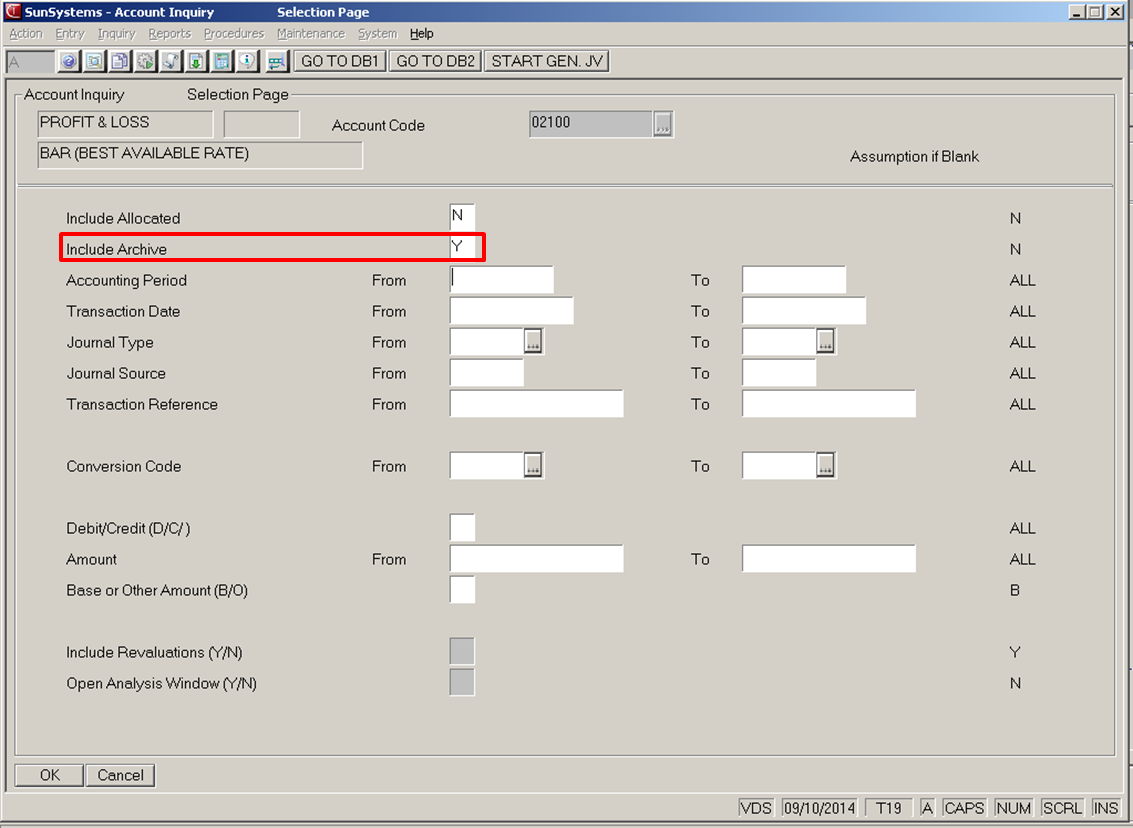 Generate Payments Analysis
Have you ever had the requirement that you need to show on the bank accounts how many transactions or how many invoice you are related to a specific work in process account? With SunSystems, there is a feature that allows you to copy the payments from the invoices that are being paid directly on the bank account. Hence, users can see directly from their bank account which projects or other analysis are related to a certain payment. This feature is available since SunSystems 4.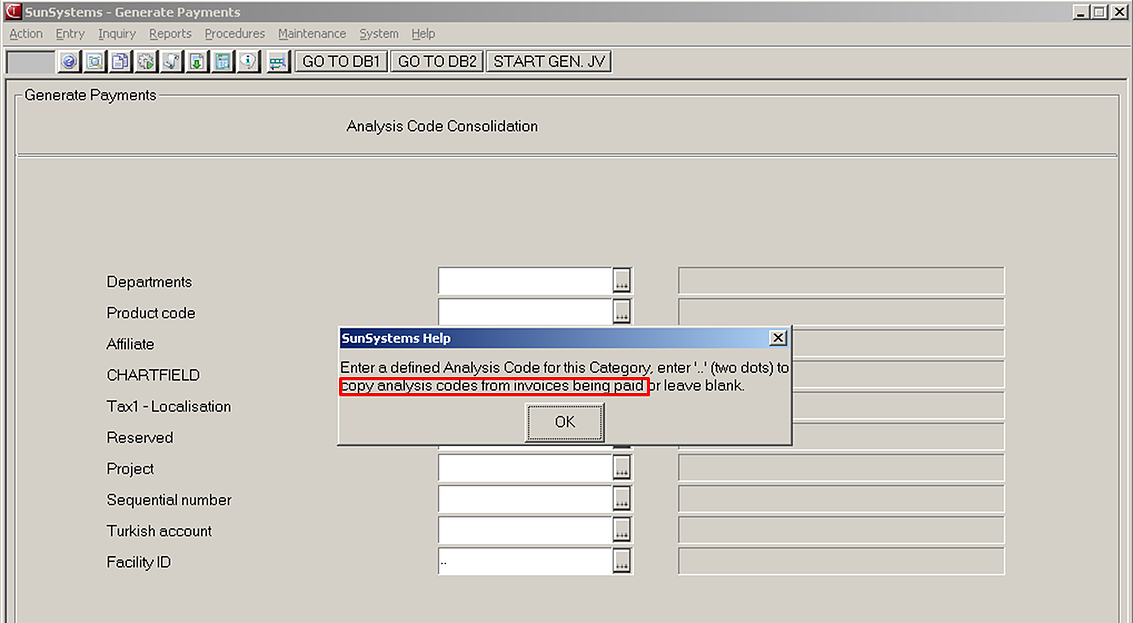 You can download more information about SunSystems here