McKinsey in a recent research reports that while 75 million people cannot have a job, yet many businesses have vacancies that cannot be filled, and that there is a gap between the current workforce's skills and what employers want from employees. Especially in the finance and accounting world, where people need accuracy, concentration and speed, it is even harder for organisation to recruit and retain talents.
However, technology will be one key factor to help solve this problem. In the previous post, we've discussed about the first 3 among 6 basic ways to use technology effectively to recruit and retain talents. Today, we are going to discuss the three remaining ways.
Please click here to read Part 1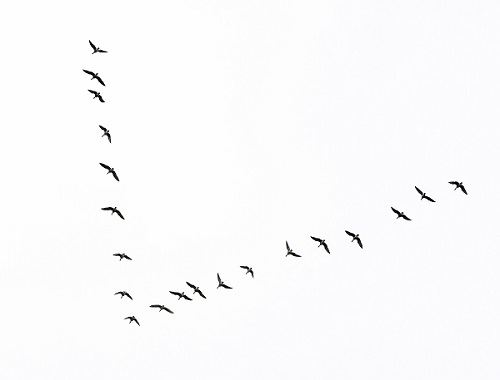 4. Allow employees to work the way they live
According to GMSA and PWC, in 2017, over 1.5 billion mobile connections will be established in Asia, and the growth of mobile technology in this region will be unstoppable. As a result, the workplace is also influenced by this trend.
Despite the risks of data security, many businesses still decide to expand mobile access to core systems such as financial management to provide more information for employees in a fast-track, modern way. The results turn out that the employees love it because it can bring their job closer to their lifestyles, and employers can provide on-demand access to their workers at any time needed.

5. Capture and use knowledge from all parts of your business
Enhance collaboration among employees can be even more difficult when a company goes global since business units are diverse in many different areas and countries. Yet it is important for business to capture and use knowledge from all parts of the companies, for it will help develop competitive advantage over other big players in the market, and technology play a key role in this situation.
There are two basic strategies to help increase collaboration among employees:
Implementing company-wide knowledge base: Store all information about company policies and procedures on one database that can be accessed with any company account in different geographies. Employees now can have a global view of the business process and use knowledge from other areas to improve work performance.
Using social business: Social business is the combination of social media + business process. It will create the familiar atmosphere when employees working and can help solve some old problems and new opportunities to get ahead. McKinsey Global Institute found that most employees devote 28% their working efforts on checking, composing and reading emails. With social business tools, email loads can be reduced by 20% to 25% and thus increase the time for other important tasks.
6. Reduce bureaucracy
The larger the business, the harder to manage all administrative tasks. The time wasted for these tasks, such as changing the phone number in internal system, or adding insurance plan, can be very frustrating. Everybody wants to spend time effectively and productively.
However, companies can reduce the amount of time completing these tasks using the right combination of technology and policy. Research shows that companies applied technology into the company policy that have decrease 70% of HR intervention into these tasks, while still have confidentiality and privacy. Employees now have higher satisfaction around performing these tasks.
Conclusion
In multinational organisations, the demand for skilled workers, especially in the finance field increases rapidly despite the slump of the economy and the workforce. Being in that situation, attracting and retaining top talents is an initiative that needs attention and new ideas. Technology, of course is not a solution for all these problems, but it provides solid foundation for a unified talent management strategy to attract the best and the brightest, thus increase the financial performance and production at the same time.
This is the end of our series "Financial leaders: Technology and Talent". Download our full whitepaper now for more information!

About TRG International
TRG International is a market-leading global professional services firm focused on delivering technical excellence. The company has been successful for more than 20 years in providing SunSystems for finance and accounting systems. TRG International adds value in a challenging and dynamic market by delivering the right IT solutions that work quietly and brilliantly in the background, freeing our customers up to focus on their core. We are a genuine consultant and partner who deeply understands the challenges of our customers' business and is always ready to go the extra mile to deliver exactly the right solution for them. It is not about what we sell, it is all about how we think.
Our solutions include: Financial Management (Infor SunSystems), ERP (Infor LN and Infor Cloudsuite Industrial SyteLine), Dynamic Enterprise Performance Management (Infor CPM), Hospitality (Infor SunSystems for Hotels), Retail Management (Retail Pro 9), Professional Service Management and People Performance Management (system@work). To discover more about TRG, please visit http://trginternational.com