The world is changing fast, and so is the working environment of finance executives. Never before have the demands on finance been so great – or the stakes so high. Here are several mega-trends that are reshaping the role of finance organisations and transforming the careers of those in charge of them:
• Intensified Market Pressure: Surging competition is coming from all directions. Whether it is emerging domestically from increasingly productive rivals or from abroad as an array of new entrants fight for global market share, nearly all industries are in throes of hyper-competition. In order to overcome these pressures, CFOs are challenged to analyse trends, patterns and past experience with increasing precision and insight. Companies are looking to finance organisations for guidance enabling them to capitalise on their opportunities.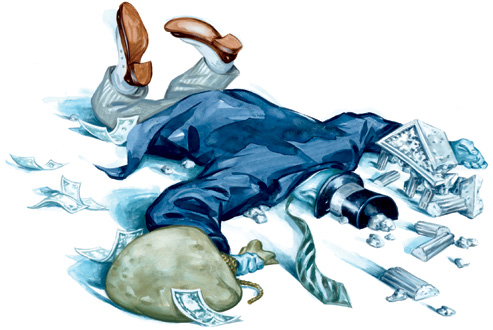 • Increasing Complexity: The ongoing proliferation of information technology has certainly created complexity. It has created new transactional channels on the Web and new sources of data throughout an organisation. It is not uncommon to have multiple disparate systems running financial applications – creating silos of relevant data. Corporate consolidation also brings complexity as new processes, systems and data sources crop up. Against this backdrop, CFOs are charged with standardising financial processes and ensuring relevant data is accounted for.
• Restrictive Regulatory Environments: The introduction of new regulatory statutes through Sarbanes-Oxley (Sarbox) and International Financial Reporting Standards (IFRS) have created still more concerns for finance organisations. CFOs are now expected to provide transparency, visibility and control – and the personal and organisational risks associated with mismanagement of these difficult tasks are severe.
• Growing Costs of Financial Talent: While the demands on finance continue to pile up, it isn't feasible to simply add more people to manage these growing responsibilities. In this period of relatively low unemployment, talent comes at a premium. As a result, finance leaders find they must enhance, extend and leverage existing financial accounting software to avoid a destructive escalation of costs.
Check out the full whitepaper "THE STRATEGIC CFO: Success secrets of high performing finance teams" to find out what challenges CFOs are facing today and what strategies can help solve them.