HCM City, July 6 2012 – TRG International is proud to announce their first Planning & Budgeting process review Giveaway.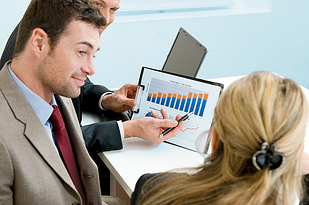 The winning company will receive a complimentary Planning & Budgeting review session . The winning company will also be assigned an expert from either TRG International or PwC that will be dedicated to helping the manager assess their Planning & Budgeting process and create action steps to improve it.
The purposes of the program are to:
Create an insightful session for management to improve the company's Planning & budgeting process in Vietnam
Provide valuable information on best practices and solutions for planning and budgeting that suits their business requirements
Provide consultation on how to implement lean budgeting and planning that fits with their business process
Entry is easy! List your top 3 challenges during planning and budgeting in Vietnam and the reason why your company should win.
The first 10 entrants will receive a free ticket to TRG International's upcoming seminar co-organised with PwC "Planning and Budgeting in Vietnam: Top challenges and solutions".
###
About TRG International
TRG International is an independent provider of IT business solutions and supports thousands of users in 70 countries. Clients range from small domestic companies to very large global multinationals in both the public and private sectors.