According to a study by Hackett Benchmark, companies spend on average 25,000 man days on planning and performance measurement per US$ 1 billion turnover. Another study by KPMG suggests that the budgeting process takes up 20-30% of managers' and controllers' time. Moreover, consultants at Horvath & Partner in Germany note that controllers spend at least 50% of their capacities on planning and budgeting.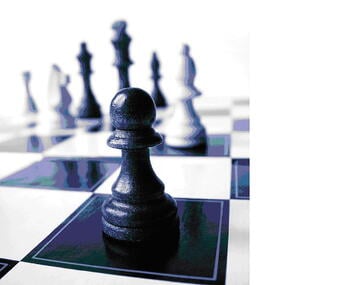 Yet, according to data cited by Kaplan and Norton—creators of the Balanced Scorecard—60% of organisations do not link strategy to their budgets. That means a budget is often designed without reference to the strategies it is supposed to support and the resources available, which hinders the corporation's effort to move towards its desired goals. In this increasingly volatile and complex business world, the traditional budgeting process has proved to be too inflexible and inefficient.
There is a need to reframe the role of budgeting in relation to other business processes.
Firstly, budgeting is part of a larger, closed-loop process called "performance management, which is a holistic approach to the way organisations direct and manage resources to achieve corporate objectives. Secondly, in the context of performance management, the central role of budgeting is to support execution through the allocation of resources to the activities that drive value. Thirdly, budgeting, just as performance management these days, needs to demonstrate the following qualities:
Better internal coordination of strategic targets and their realisation
Better orientation of the company to external expectations
Budgeting can be a productive and "wide-ranging, anything-goes dialogue between the field and headquarters about opportunities and obstacles in the real world" (Jack Weich in New York: Harper Business, 2005) if organisations concentrate on two questions: "How can we beat last year's performance?" and "What is our competition doing, and how can we beat them?"
The answers to these key questions typically appear in a strategic or operational plan, against which budgets can be set and monitored for effectiveness. But if that plan is vague or incomplete, the resulting budget will not help the organisation implement its strategy, which renders the role of budgeting inept.
***
How do companies create a strategic plan to set the foundation for their budgets? Find out more in the full whitepaper "6 steps for linking corporate strategy to the budget".