After two quarters of sharp declines, CFO optimism turned solidly positive in the first quarter of 2012, moreover, CFOs' outlooks toward earnings, capital investment and even hiring – have improved; only one sticking point remains – sales.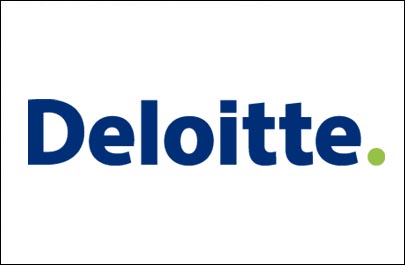 The quarterly survey, which tracks the thinking and actions of chief financial officers representing North American companies averaging more than $5B in annual revenue, shows 63 percent of CFOs are more optimistic this quarter (compared to 27 percent last quarter), and only 15 percent are less optimistic (compared to 38 percent last quarter).

Optimism is also spilling over into expectations for year-over-year earnings growth (12.8 percent this quarter versus 10.1 percent last quarter) and capital investment (12 percent versus 9.6 percent), and has led to a doubling of projections for domestic hiring (2.1 percent versus 1.0 percent last quarter).

"Overall, CFO expectations are mirroring some of the positive activity we are seeing in the U.S. economy, including their prospects for increased investment, particularly in M&A," said Sanford Cockrell III, national managing partner, CFO Program, Deloitte LLP. "Still, CFOs remain concerned about economic uncertainty, particularly in Europe, and are keenly aware of how tensions in the Middle East as well as potential 'black swan' events could derail a fragile recovery."

The one indicator that has not kept pace with rising optimism, however, is sales. Specifically, CFOs expected 5.9 percent* gains (compared to 6.3 percent last quarter), a new low for this survey, and the U.S. expectation is just 5.2 percent*. This also marks the eighth consecutive quarter that CFOs' earnings projections have outpaced their sales expectations.

"Improving earnings, investment and hiring projections in the face of slowing revenue growth suggest CFOs have confidence in their companies' ability to get even more efficient" explained Greg Dickinson, who leads the Deloitte CFO Signals survey. "But if efficiency improvements fall short or if companies continue to be hit with rising input costs, their renewed optimism may be short lived."

The Deloitte CFO Signals survey also revealed the following results (estimates are adjusted averages to reduce the effect of outliers):

Cash deployment plans reflect both optimism and caution. Plans typically include a solid dose of domestic investment (27 percent) and liquidity maintenance (24 percent), plus dividends (14 percent) and some pay down of debt (13 percent).
If taxes were not a factor, CFOs would invest more at home. Specifically, half of CFOs surveyed said they would put more cash toward domestic investment, one-third said they would pay down more debt, and one-third said they would increase dividends.
Currently, CFOs say that 20 percent of their cash is held offshore (24 percent among U.S. finance chiefs).
Investment plans are focused largely on M&A deals. Although only 1-in-5 companies is actively pursuing a major transformational deal, nearly 55 percent are actively seeking smaller strategic deals. The primary focus of most deals appears to be achieving growth, synergies and scale efficiencies around existing businesses.
CFOs say their companies' top three challenges include revenue growth from existing markets (60 percent, up slightly), talent and prioritizing investments. Framing and/or adapting strategy declined notably to 27 percent from 40 percent.
Companies' focus on revenue continues with 57 percent of companies' strategic focus on revenue growth/preservation (37 percent on revenues in existing markets and 20 percent on new markets). The focus on indirect costs actually fell to 11 percent from 14 percent, while the focus on direct costs rose.
Domestic hiring expectations of 2.1 percent* growth are more than double last quarter's survey-low 1.0 percent* and just over half of CFOs project improvements.
*All numbers with an asterisk are averages that have been adjusted to eliminate the effects of stark outliers.

Source: 4Hoteliers

For more information, read the survey report from Deloitte:

***
With increased optimism in investments, perhaps it is time to give technology a try. Improve corporate performance with a high-ROI solution. Find out more here: