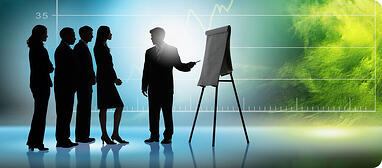 When considering an investment in a financial accounting solution that can support the objectives of managing both core and strategic financials, there are several key criteria to keep in mind. These criteria must be addressed to ensure that the accounting software matches the needs and requirements of a dynamic, enterprising firm that aspires to growth and is capable of continuous change::
Cost and Speed of Implementation: Decision-makers should expect comprehensive product functionality and support without a huge license-to-implementation ratio.
Cost of Ownership: Finance teams should not be expected to continually upgrade and re-implement the solution. The solution should support your business rather than burden IT.
Integrated Solution: Seek a solution that integrates the financial environment by consistently linking various applications – whether those modules address core transaction processes or more strategic uses such as budgeting, planning and forecasting.
Open, Agile and Flexible Framework: Look for an open, service-oriented architecture (SOA) framework that enables finance to integrate its systems with other operational systems (including supply chain management and customer relationship management).
Global Functionality with Local Support: In an era of increasing globalisation, it is important to have local support for these mission-critical systems. Seek a financial accounting solution available in relevant languages that meets currency requirements and compliance statutes for the regions of operation.
Find out why these success criteria matter by reading the full whitepaper "THE STRATEGIC CFO: Success secrets of high performing finance teams".