In order to address objectives around both core and strategic financials, CFOs should look to Corporate Finance Management (CFM) as a proven solution. CFM is an integrated approach that combines flexible transaction processing and other core applications with the real-time reporting, analysis and planning capabilities necessary to strategically guide an enterprise.
Too many finance organisations remain mired in ad hoc and fragmented financial environments, prone to process disruption and swallowed up by tactical demands. However, those who have developed integrated financial systems have laid the foundations necessary to elevate themselves to an increasingly strategic role.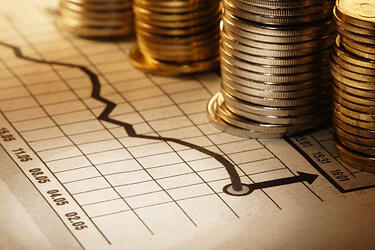 World class Corporate Finance Management solutions should be expected to deliver an array of key benefits to the CFO and the rest of the finance organisation:
Meeting Critical Business Challenges: The CFM solution provides a single, powerful platform to not only establish effective financial management and regulatory compliance, but to enhance strategic efforts such as planning and forecasting.
Integrating Financial and Operational Data: While many financial organizations struggle to consolidate data, CFM can integrate financial planning and operational data to provide consistent and accurate reporting across the business.
Reducing Errors and Data Duplication: In a single, integrated environment, transactions can be posted once as opposed to several times in multiple systems. This eliminates the necessity for re-keying data and eliminates associated errors.
Cutting Costs and Creating Efficiencies through Self-Service: By enabling employees to manage their own expenses or allowing vendors to track their own payables online, finance can realise enormous productivity gains.
Establishing a Consistent and Auditable Environment: Given the growing requirements for regulatory compliance, the deployment of a single, integrated system provides stronger financial controls and greater visibility into underlying processes, patterns and data.
Gaining Flexibility and Agility: Whereas many legacy systems are rigid and monolithic, CFM has the flexibility to change as the business changes.
Extending and Elevating Financial Management: Through robust CFM systems, finance can extend its reach to encompass areas such as Enterprise Asset Management and help the firm maximize its returns on assets in the field. It also can become more predictive – providing insight into where key business opportunities lie and how they can be seized.
Check out the full whitepaper "THE STRATEGIC CFO: Success secrets of high performing finance teams" for more tips and advice.