Ho Chi Minh City – 8th November 2012 – TRG unveiled its new Logo and new Brand identity.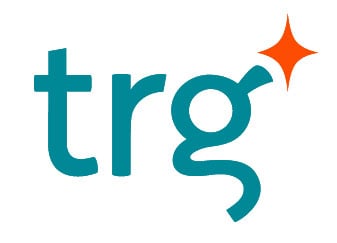 "TRG is 18 years young and the unveiling of our new logo and Brand identity really reflects who we now are and why we do what we do. We wanted to ensure everyone was clear about the why in TRG and our refreshed tag line, Vision and Mission achieves this whilst maintaining our underlying core values," said Rick Yvanovich, Founder and CEO of TRG.
The new TRG tag line is "we help your business to shine". This is achieved by being the preferred partner, working quietly and brilliantly in the background, providing systems that work and guiding your business to greatness every day.
The new TRG Brand is based around the concept of guiding your business to greatness, and our new TRG logo idea comes from the guiding star. The star stands for the success that TRG helps guide your business to. The lower case letters feel innovative and modern, whilst being a little understated. The main TRG colours are turquoise and orange. Turquoise represents communication, clarity and creativity. Orange represents enthusiasm, endurance and success. These youthful colours reflect the underlying TRG core values of Passion, Integrity, Collaboration and Kaizen.
The new Brand identity, including logo, website and brand collateral was designed by Purple Asia with input from the whole TRG organisation over the last 6 months. "A rebrand is a challenge for any organisation - it represents change and requires intense self-scrutiny by all the stakeholders. It was fantastic to collaborate with the team at TRG who bought into the process from the very beginning and have invested in a strong, optimistic, customer-focused brand to carry them forward," said Matt Millard, CEO of Purple Asia.
About TRG
TRG is a market-leading global professional services firm focused on delivering technical excellence. TRG adds value in a challenging and dynamic market by delivering the right IT solutions to work quietly and brilliantly in the background, freeing our customers up to focus on their core. We do this by hiring people we believe in, and who believe in TRG, and empowering them with the skills and processes to outthink our competitors and deliver genuinely better solutions for our customers. We are a genuine consultant and partner who deeply understands the challenges of our customers business and is always ready to go the extra mile to deliver exactly the right solution for them. It's not about what we sell, it is all about how we think. Our solutions include: Financial Management, Enterprise Performance Management, Retail Management, Virtualisation, Hospitality and People Performance Management. To discover more about TRG, please visit www.trginternational.com.