In our previous blog article, we discussed some notable hotel industry trends regarding economic/financial factors and technology. Now, what is happening in terms of customers and hotel management techniques?
Customers
Hotel customers are increasingly segmented, and so are their demands. Traditional segmentation will not be enough to cover a broader spectrum of guest profiles. Nowadays, many more groupings exist than just business/leisure/groups. According to a survey by Amadeus and Fast Future on hotel industry trends expected by 2020, 71% of surveyed respondents stated that "traveller motivations will become increasingly fragmented and diverse and harder to segment into clearly definable customer groupings.''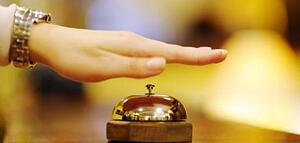 Along with that is a notable increase in travel's personal value. Although the recession is not too far behind, cost-effective getaways are slowing down, giving rise to spending on quality experiences. That means people are placing more importance on personalisation and emotional connection between their holidays in order to improve their quality of life. The growth of the middle-class population can be linked to this trend. "By 2020 more than half the world's middle class could be in Asia, and Asian consumers could account for over 40 per cent of global middle class consumption" (Amadeus and Fast Future, 2010).
In Vietnam, Grant Thornton (2012) reported a major drop of 7.9% in individual tourists, bringing their numbers down from 40.1% to 32.2% in 2011. However, now there are more inter-regional tour groups, preferring 3- and 4-star hotels. The number of visitors attending conferences also increased to 7.6%.
Management techniques
Given today's increasingly complex and competitive business landscape, hotel management has become more of a science than an art. This is felt strongly in hotel revenue management. With the help of technology through automation and reports, hoteliers no longer simply adopt the "lower the price when demand is weak and raise it during peak seasons" technique. They now have more statistics and reports to look at before making a decision about pricing.
However, the proliferation of distribution channels adds to the headache of revenue management, challenging hoteliers to preserve rate similarity while minimising the costs of such distribution channels.
Additionally, more hospitality businesses are deploying the science of experiment, with 81% of survey respondents (Amadeus and Fast Future, 2010) feeling "hotels will increasingly experiment with a range of business models."
***
What do all of these hotel industry trends mean to hoteliers in Vietnam? What are the challenges and what steps should Vietnamese hospitality businesses take to meet them? Find out in our next blog entry.
In the meantime, read some key findings from Grant Thornton about Vietnam's hotel sector.
***

***