Human resource is often considered one of the most important assets of an organisation. Companies nowadays pay great attention to its employees' training and development programme; especially in developing leadership skills for the next-generation staff. To become a competent leader, it requires more than just technical skills and knowledge.
Leadership experience and related work experience have become important recruitment criteria to many big companies, not only for senior positions but also for low level and front line staff as the foundation to support long-term career development. Therefore, a lot of students have seized opportunities to obtain a set of leadership skills and competencies before stepping into the real world of work.
President Ho Chi Minh's famous quote "To reap a return in ten years, plant trees. To reap a return in 100, cultivate the people" emphasises the role of education by developing students, equipping them with necessary skills and knowledge for their future careers and contribution to the society. This philosophy does not, however, only apply to the education sector but also to the business environment, where future business leaders are nurtured.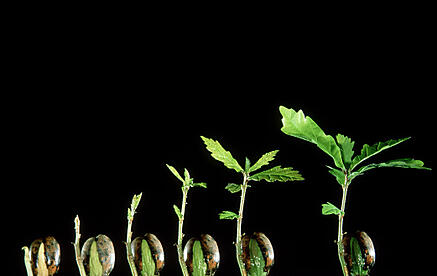 With this in mind, TRG has cooperated with RMIT to organise several workshops and talks to promote this concept as well as create networking opportunities for students, universities and business people. Rick Yvanovich, founder and CEO of TRG, has spoken at several workshops held by RMIT such as "Self-Discovery", "Start-Up 101". Recently, he has been invited to give a talk on business ethics and leadership behavior at a leadership training session organised by AIESEC (*) at RMIT on April 12th 2013.
TRG currently has many interns recruited from RMIT. During their internship, they are trained, developed and potentially retained under the company's graduate scheme, which is a pathway towards permanent employment. Huy Tran, a RMIT former student now an official employee of TRG comments: "At TRG I am offered opportunities to take the initiative and propose ideas, which helps not only in self-development but also career progression. From an intern to a marketing executive, I am glad to have acquired a lot of skills, especially leadership ones".
***
About TRG
TRG is a market-leading global professional services firm focused on delivering technical excellence. TRG adds value in a challenging and dynamic market by delivering the right IT solutions that work quietly and brilliantly in the background, freeing our customers up to focus on their core. We do this by hiring people we believe in, and who believe in TRG, and empowering them with the skills and processes to outthink our competitors and deliver genuinely better solutions for our customers. We are a genuine consultant and partner who deeply understands the challenges of our customers' business and is always ready to go the extra mile to deliver exactly the right solution for them. It is not about what we sell, it is all about how we think. Our solutions include: Financial Management, Enterprise Performance Management, Retail Management, Virtualisation, Hospitality and People Performance Management. To discover more about TRG, please visit http://trginternational.com
***
(*)AIESEC is the world's largest youth-run organisation, focusing on providing a platform for youth leadership development.