A 2011 report by Gartner Inc. indicated that the era we are living in today is "the era of information", and to business, "optimal use of information assets will be critical to business success, and organisations that can derive the best understanding from it will have a major advantage in a globalised and competitive world." However, the vision is still far to Vietnam businesses, where the amount of information is overwhelmed yet lacks the tools to generate it right. In this post, we will look at 3 main hindrances to good decision making – the root cause to downgrade business performance.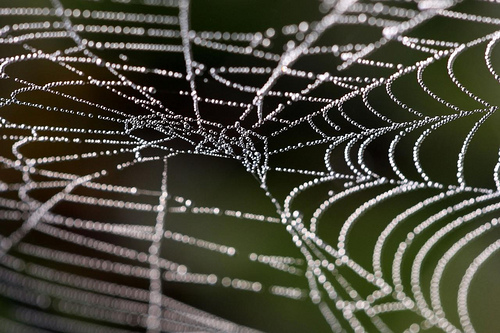 Slow access to real time business information
The amount of raw data a company receive daily is massive since they come from different departments within the company. Not to mention, external data are transferred to the system. Some companies do not have a proper method to aggregate those data into relevant information and eventually develop suitable KPIs from that.
To get relevant information for good decision making, businesses have to go through 4 steps: collecting raw data, categorise raw data, analyse data and filter information. Unfortunately, the first step is where most people stuck in. How can they get the information at the right time to make decision when just collecting raw data takes such an enormous time? This delays the decision making process, and consequently becomes a competitive disadvantages that will impede the company's development.
Moreover, most Vietnamese companies still use spreadsheets as their main data integration tool. Although spreadsheet is flexible and contains all needed features to systemise data such as filters, macros, pivot table, charts…etc. , it requires a huge amount of manual work especially during economic downturn when everything is more complicated.
The information is not clear, concise and consistent
Many companies struggle finding the answer for the question of how to make information clear and concise before presenting them to decision makers. This impediment has many different forms; sometimes companies do not have consistent format of information that is difficult to track and check the information, henceforth reduce the overall business performance.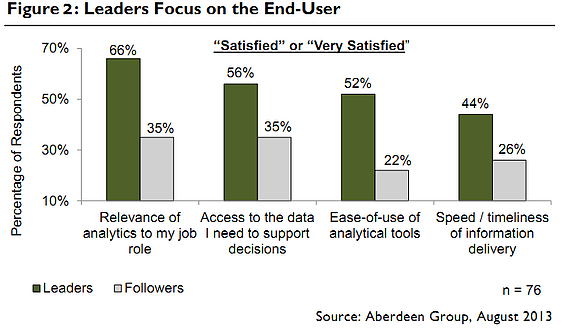 To be more specific, recent survey results from Aberdeen show that the numbers of satisfied employees toward their access to the necessary data to support decisions and the information delivery timeliness are much higher in top notch companies (See figure 2). This has also proven the fact that unclear and diffuse information flow will lead to low-quality decisions, and ultimately, low business performance.
Information not actionable
Let me get this straight: your business intelligence approach and information analytical tool are just like your car engine. You'll get to your destination faster if you have a good car engine with proper maintenance. Same story goes to good decision making.
Some data processing tools, although they do an excellent job of data organising, lack the ability to transform those data into meaningful information to support decision making process. A recent survey from Forrester Consulting in 2013 indicates that "71% respondents said that they have to ask data analyst to create custom reports for them, and a whopping 36% custom report requires a custom cube or data mart to answer the request".
Conclusion
Every company needs high-quality decisions to shape their direction, and ultimately, to grow. The only way to improve those decisions is to improve the information processing system first, in order to provide decision-makers necessary, meaningful, consistent and actionable information only. In the next post, we will discuss more on the solutions to eliminate all three hindrances that help organisations lead their decision making process to success.
Don't want to wait? Download our full whitepaper now to know what the solutions are!