Data Management is extremely critical. As your business grows, it is only natural that the amount of data you generate daily, such as customer data, employee data, internal process data, product data, etc. also increases.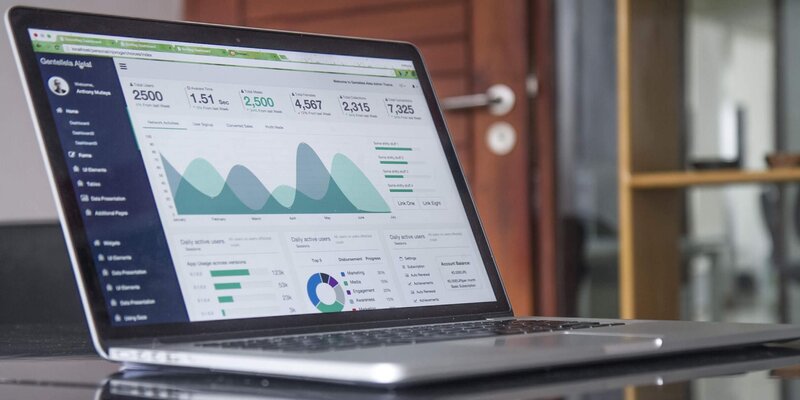 The sheer volume poses a challenge for companies, namely how to effectively organise and store every piece of data so later it can be retrieved, accessed, and analysed.
Data is increasingly seen as a highly essential asset for making more informed business decisions, improving marketing campaigns, optimising business operations, reducing costs, and increasing revenue and profits.
A lack of proper data management can result in wrong findings, missed opportunities, or worse, declined bottom lines. It is impossible to leverage business intelligence (BI) and analytics solutions if all that companies have is siloed, inconsistent, and low-quality data.
Read more: Step Up Your Data Game with These 9 Data Management Best Practices
Several modern businesses implement case-appropriate data management and/or a Data Management Platform to get better insights into making fact-based decisions and future strategies.
According to an International Data Corporation's (IDC) 2020 study on data management trends1, high-speed cloud service providers would enable Data as a Service (DaaS) to be available to a larger user base. As a result, 90% of large enterprises will be engaged in revenue generation from DaaS. Furthermore, more than 40% of data-based tasks are set to become automated to offer higher productivity.
The IDC predicts the amount of information generated will increase ten-fold2 by 2025. These large sums of data from ERP, CRM systems, and general business documents are often referred to as big data.
What is data management?
Data management is a process of collecting, storing, organising, protecting, verifying, maintaining, and processing essential data and making it available to your organisation.
Read more: Building a Healthy Data Culture: 7 Factors to Consider
The data management process encompasses:
The design and deployment of a data architecture

The creation of data models to identify data set relationships

The generation, processing, and storage of data in a data repository

The integration of data into a data warehouse or data lake for further analysis

The performance of data quality checks to identify and resolve errors via data cleansing

And the creation of data governance to ensure data consistency
Data management is critical now more than ever as businesses are subjected to an increasing number of regulatory compliance requirements, including data privacy and protection laws such as GDPR. Businesses need to implement adequate strategies and an agile solution to protect businesses' one of the most valuable assets.
What is a data management platform?
A data management platform (DMP) is a software as a service (SaaS) platform designed for collecting, organising, and activating data from any source, including online, offline, mobile, and beyond.
It is the backbone of data-driven decision-making processes, allowing businesses to gain unique insights into their customers, processes, financial health, and more.
Data management platform helps companies to:
Store, sort, organise, and index large quantities of data from multiple internal and external sources.

Break down silos and unify all your data on a single platform, giving you and your team a cohesive view of the customer.

Access data with ease and share relevant insights across teams to reduce human errors and smoothen workflows, thereby boosting productivity.

Provide insights to identify new audiences and customers and create strategies that best suit your target segments.

Stay secure with encryption capabilities that can ensure that data is automatically and efficiently backed up and recovered.

Enforce and maintain compliance across the organisation.
Implementing a Data Management Platform for your business not only increases your revenue earnings but also smoothens the functioning of your business.
Several DMPs use big data and artificial intelligence algorithms to process and analyse large data sets about users from various sources. It helps decision-makers, for instance, marketers, to target and creates highly personalised campaigns.
Data has enormous potential when properly managed. Data Management Platform ensures that data is in the right place, at the right time, in the correct format, and its usage is governed for all users.
Well-managed data that is high-quality, consistent, and compatible can be used to make informed business decisions and reports, thus facilitating sustained business growth.
Read more: Data Lake vs. Data Warehouse - What Are the Differences?
Are you considering deploying a data management platform for your organisation?
Overflowing data can lead to an endless number of problems, most notorious are inappropriate data handling and fraud. Needless to say, having a data management platform is among top-notch priorities.
At TRG International, we offer DataBelt, an all-in-one solution leveraging machine learning and robotic processing to support you to overcome challenges associated with data governance
The solution can do more than just storing your structured and unstructured data. It enables you to understand everything you currently possess and grasp the relationship between each data, the jurisdiction it belongs to, what it can be used for, and many more.
What's more, DataBelt is deployable both on-premise and in the cloud.
DataBelt adheres to GDPR and employs data protection by design approach, which prioritizes the protection of your employee's and clients' privacy. The solution helps you to identify signs of potential breaches and allows you to receive, progress, and monitor DSARs and Fol requests in addition to providing you with a complete log of data activities.
Check out our recorded webinar where our experts discussed the data issue and how to make compliance into an opportunity, not a burden utilising DataBelt.
Watch full episode: Make compliance an opportunity not a burden
All in all, unmanaged data may lead to faulty conclusions, create chaotic data environments, expose organisations to data breaches, and may violate regulatory compliance requirements. Data Management Platforms like DataBelt have capabilities to help your company mitigate and avoid those risks.
Use your data the right way and reap benefits with the right solution. Request a DataBelt demo to see how this solution can profit you.
Source:
1.https://inform.tmforum.org/ai-data-and-insights/2017/04/idc-predicts-ten-fold-increase-data-2025/
2.https://www.networkworld.com/article/3325397/idc-expect-175-zettabytes-of-data-worldwide-by-2025.html