Much is written about the significance of metrics on tracking the execution of strategy and operational effectiveness. However, many executives find the plethora of metrics to be overwhelming and costly to track. "What key metrics should I track and why?" is one of the commonly asked questions. Although there is no such easy answer to this issue, the principle of "less is more" usually holds true.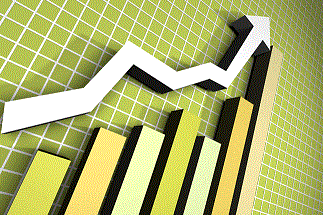 Source: Google Image
According to Jim Collins, who has authored and co-authored many bestsellers on the subject of company sustainability and growth with more than ten million copies sold worldwide, many companies that significantly outperform their competition actually just focus on a single key metric that drives their economic engine. And that one single metric is different from one company to another. Some may choose profit per employee, while other choose profit per customer. To select what key metrics to track is completely dependent on your specific industry and business strategy.
That does not mean you should get rid of most of your metrics. Instead, you should focus on a few key metrics used for performance management. In fact, if there are too many key metrics, managers will tend to self-select just a few of them to focus on anyway.
Metrics vs. Key metrics
Thanks to the widespread use of business intelligence applications today, it is very easy to put metrics on the dashboard for tracking or coming up with eye-catching graphs and charts. However, key metrics should not be used to measure performance only. They should be tied to actions, influence behaviours, and drive your business forward.
You have to ask yourself if one metric goes up or down, and by how much, then what actions should be taken, and by who. Focusing on too many metrics' movements will complicate the action plan and cause you to lose sight of what really matters. One common attribute of key metrics is that they span functions - production, sales, finance, etc. Their movements should catch everyone's attention and make them rush to find the answers.
A key metric should reflect the underlying factors that drive the company's success. You need to find a few key metrics that other metrics roll up to. One example is Dell's Perfect Order Metric (POM) which is calculated based on 4 individual metrics: (% of on time deliveries) x (% of complete orders) x (% of orders delivered damaged free) x (% of orders delivered with accurate documentation). For a business that focuses on mass customisation like Dell, to ensure that every order is handled perfectly is what drives the company's success. Being perfect here includes on time delivery, undamaged goods, which means both the computers and their boxes are damage free, and accurate documentation, which is defined as having correct billing as long as proper user manuals and associated user materials.
One interesting aspect of such key metric is that even if each single component may look good, the total metric may not. In Dell's case, if each component is at 95%, which sounds pretty good, the POM will only be at 81%. Such attribute forces you to take a closer look at every facet of your operation in order to deliver a better experience to your customers.
The process of finding your right key metrics would take some time and effort, but it also is a great opportunity to fine tune your strategy and gain deep insight of your industry dynamics. Successfully doing so would greatly enhance your long-term competitiveness and profitability.