Infor Ming.le is a comprehensive platform for social collaboration, business process improvement and contextual analytics. Its innovative social media concept enables an employee to work more effectively as it combines social communication and business processes. The major difference between Infor Ming.le and other information sharing technologies is Ming.le is fully embedded with the organisations main systems, for example, ERP and accounting software.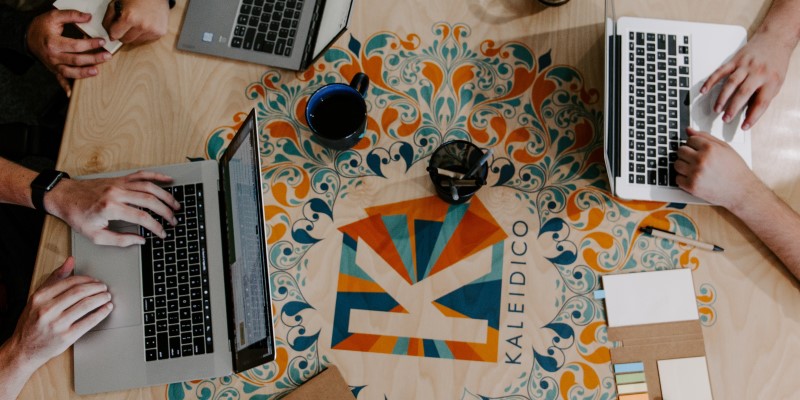 How will Infor Ming.le transform your business?
The main function of Infor Ming.le is to provide a centralised platform for collaboration among users. The application organises conversations into enterprise-wide streams; share key screens, data, and attachments. Employees work more effectively from across the enterprise with relevant data displayed automatically based on the context of discussions and through capabilities such as:
"Follow" function
This feature draws from the social media world, allowing you to follow specific social objects or people and receive notifications of changes or happenings based on your set parameters. This feature allows you to keep track of specific parts of the business that is important for you.
Contextual intelligence
Infor Ming.le uses real-time information from your core systems and automatically senses the work your employee is doing. By doing this, it allows the system to automatically present the specific employee with information and notifications pertaining to their specific task. Doing this improves your employee's productivity by removing the process of searching for information on doing their task.
Tasks and alerts
The Infor Ming.le system allows you to keep track of all important activities and their progress. It allows you to filter, view and monitor all information to keep track of every process happening. With this feature also comes a workflow interface that will push approvals and alerts to the right person at the right time.
Drill back
The Infor Ming.le system stores all data involved with a task allowing you to analyse and report on every task in full detail. With the full drill back feature you can locate information about a task's specific parts and history to find the particular component of a process that, for example, might be causing a spike in costs.
Streams
Recurring conversations within your business can be organised into a business topic. This allows you to keep track of conversations pertaining to tasks that are not directly connected but part of the same workflow, allowing your employees to complete activities that are due on different dates and times, and organised through different documents, by linking them together into a single stream.
Communities
The system allows you to create communities that extend to your external partners. This facilitates structured communication and business process tracking with your customers, suppliers, or citizens.
Mobile function
Finally, the Infor Ming.le system allows you to take all of these features with you on the go, ensuring that your business can run smoothly no matter where you are.
Read more: Why is Collaborative Leadership Important?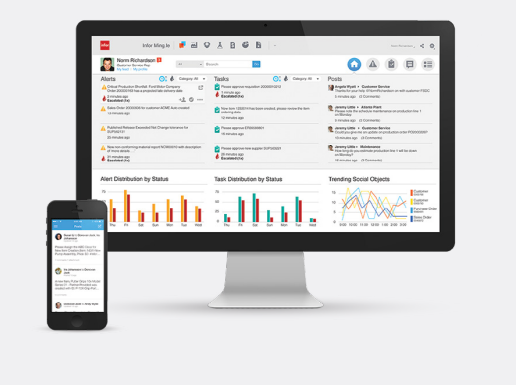 How will Infor Ming.le benefits your employees?
Increased productivity by providing new ways of delivering information. Employees can speed up their workload by reducing internal email communication; instead, they can easily find information and marry communications with the relevant business processes.

Retain vital corporate knowledge: Using this system will help organisations to keep all the information in one place as opposed to potentially losing it in tools such as email or instant messaging.

Attract and retain top talent by a consumer-inspired experience delivered by this technology. Also, this platform creates a work environment that can satisfy increasing employee expectations.

Improve decision making by updating relevant information; then knowledge sharing is also much easier.
Infor Ming.le makes a difference
By embedding a centralised collaboration platform within an organisation's enterprise systems, Infor Ming.le turns information into an asset, eliminates information silos, avoids reinventing the wheel so that employees can work better, and makes faster and better decisions. It can be called innovation of social media; some others name it social business.
The bottom line is that people today regularly use social media as a form of communication, Ming.le brings social into your enterprise systems enabling people to communicate at work the same way they communicate outside work.
Ming.le is just one of many game-changing features from Infor OS. To learn more about how Infor OS and Ming.le can help your business, download our brochure today.