Speaking of CFOs, most people would only think of Finance specialists/ officers. However, top CFOs nowadays must go beyond their traditional roles and immerse themselves in the digital world. Technology is getting embedded deeper and deeper in every aspect of business operations, from the manufacturing stage to the financial side of any projects.
A survey by Duke University's Fuqua School of Business that appeared in Forbes indicates that 62% of the CFOs agreed that there's a tendency of change and innovation in their industries, thus companies are increasing their capital spending up to 76%.
Read more:
How CFOs can help improve sales forecasting
So what are the trends and key movements that CFOs should focus on to have a successful year?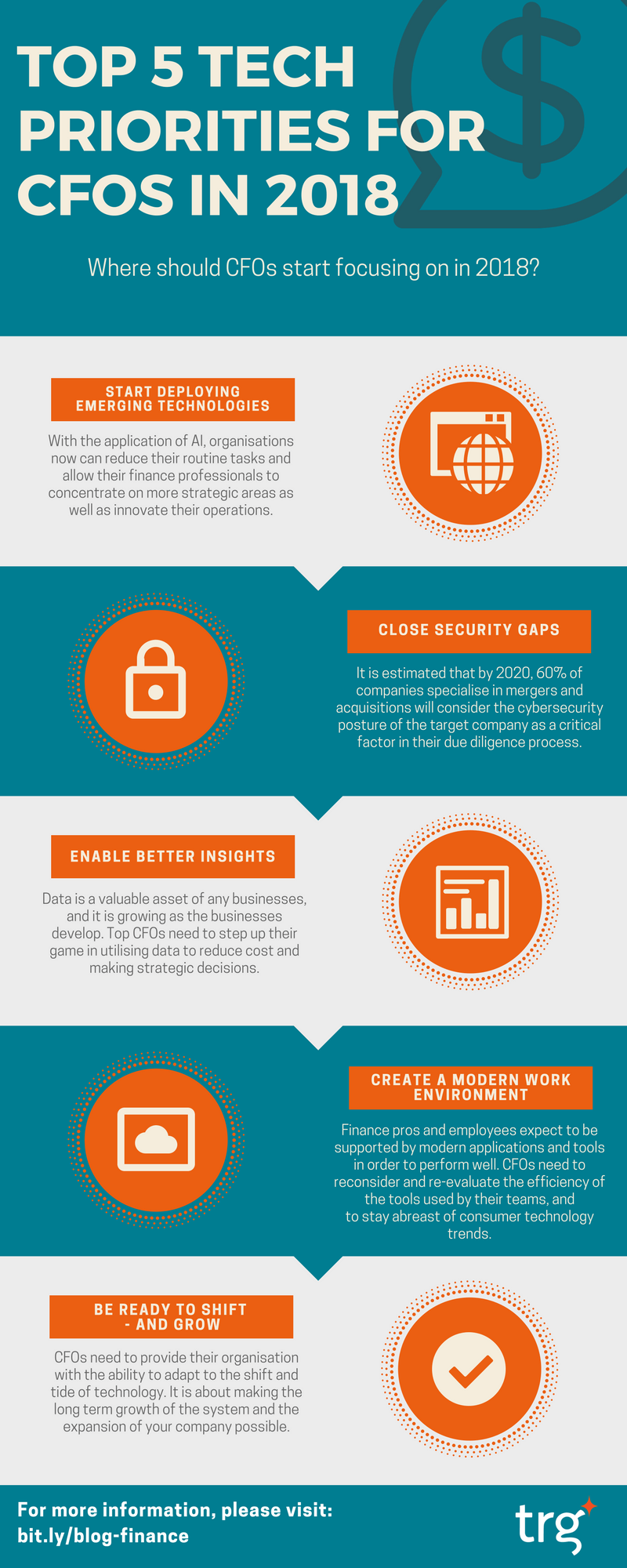 It is crucial that CFOs have the vision and preparation to ensure that they are keeping up with the technology trends and shifts in the digital world not only today but also in the future. Solutions, like Cloud deployment, is one of the useful tools for businesses to boost performance and achieve great success.
Download our latest whitepaper to learn more about the potential of cloud-based applications CFOs should be aware of!