In the previous 2 entries, we have outlined 4 steps of strategy mapping, which include: specify an overriding objective, choose the value proposition (part 1), choose the financial strategies (part 2), choose the customer strategies.
Now, the focus changes from "What do we want to accomplish?" to "How we plan to accomplish it." In other words, the firm must execute the story that has been developed and revealed in Steps 1–4.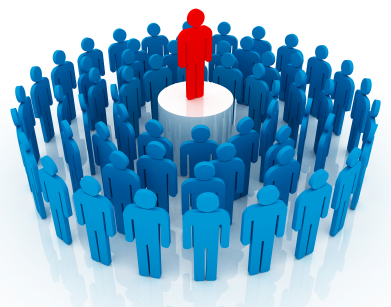 Step 5: Execute through the internal perspective strategies
The internal perspective is all about choosing and executing the right business processes to achieve the desired customer and financial strategies the organisation believes will lead to the accomplishment of the overriding objective. Consequently, organisations must consciously choose internal business processes that link directly to the earlier steps.
To endure, all organisations must have solid internal operations. However, companies following an operational excellence value proposition must make internal operations a very high priority, eliminating non-value-adding activities, reducing cost, and delivering low prices. Organisations pursuing product leadership must mainly focus on processes that motivate, identify, develop and launch commercial innovations because the leadership proposition is to bring cutting-edge technologies, designs or services first to market. Customer-intimate organisations tend to focus on those processes most closely linked to customer management: selection, acquisition, preservation and growth. The focus here is on developing knowledge of customers and building strong relationships.
Step 6: Plan the learning and growth strategies
In this final strategy mapping step, companies develop the appropriate learning and growth strategies. The learning and growth perspective is about identifying and bridging gaps that could limit the organisation's ability to execute the key processes identified in the internal perspective.
Human capital is the economic value an organisation derives from application of knowledge, collaboration and engaged individuals. Managed well, human capital is an enormous source of value that comes from committed individuals making informed decisions on service, quality, effectiveness, creativity, goal alignment and productivity.
Information capital relates to how organisations utilise their information systems, networks, manuals, databases, files and infrastructure to gain competitive advantage and to execute strategy.
Organisational capital is the firm's ability to connect employee goals to corporate goals. Companies with high levels of organisational capital are ones that exhibit complementary team memberships, open communication channels, shared visions, trust in leaders and common bonds — usually leading to greater employee retention and superior performance. Leadership, teamwork and communication are important ingredients in organisational capital.
Companies need to take different approaches to learning and growth because of their specific circumstances, customer expectations and internal business requirements. In short, the firm's human, informational and organisational capital policies must be aligned to the chosen value proposition.
***
To learn more about this effective tool, download the full white paper "CGMA Tool – How to develop a strategy map" with examples, tables and charts.