Following our ethical articles, this week we will discuss an ethical dilemma in which you are put in an awkward situation.
This week's case study puts you in a new role, a non-executive director of a large services company. At this company, the board of directors meets on a monthly basis to discuss the quarterly forecast and other business issues. The finance director has the responsibility to distribute papers at least two weeks prior to the date of the meeting. These papers should first be signed off by the CEO.
However, at this month's meeting, you just receive those papers one day before the meeting. You have raised this with the finance director who has stated the delay is due to the sign-off by the CEO, who is a very dominant character and many members of the board are nervous about broaching the matter.
What should you do?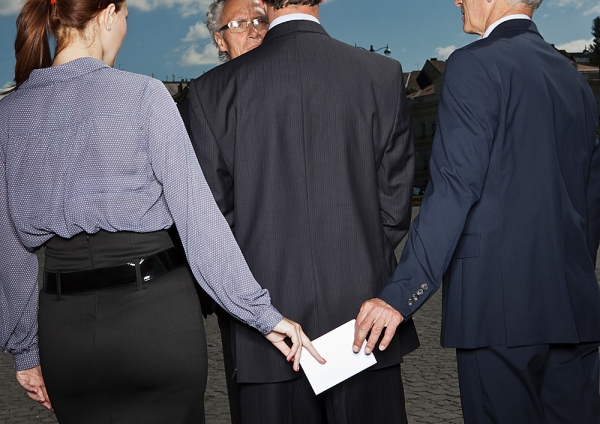 The challenge
You do not feel you are given the sufficient time to review the papers, and also believe the information that is available is not complete and therefore difficult to fully appraise.
You are hesitant to raising this issue to the CEO because of the perceived threats of the CEO's behaviour.
However, if you don't speak out the issues, you will have to deliver those papers at tomorrow's meeting; and the inaccurate and incomplete information may leak out to the board of directors.
TRG's advice
As a professionals, you should look at the following factors before you make a final decision:
Integrity: All professional accountants are obliged to be straightforward and honest in all professional and business relationships. Looking at your career ethics, are you straightforward and honest enough with those confidential information?
Objectivity: Is your objectivity compromised because of lack of full and timely information and the perceived threats of the CEO's behaviour?
Confidentiality: You would be expected to resolve the issues internally where possible without disclosing confidential information.
Professional behaviour: Your professional behavior is compromised without addressing the issue and you would not be discharging your duties (and nor would your colleagues).
For further details of CIMA's code of ethics and guidelines, download the full case study
Subscribe to our blogs to get great content delivered straight to your inbox!
Related Articles:
Professional ethics: The key to success during recession
Professional ethics: What should you do with confidential information?