According to Vietnam National Administration of Tourism (VNAT), the total number of international tourists in 2012 reached 6,847,678, representing a 13.86% growth year on year. This year, the Vietnamese tourism industry "planned to welcome 7.2 million international visitors and 35 million domestic passengers, and is targeting a total revenue of VND190 trillion (equivalent to US$9.5 billion)." Not too long ago, we discussed some competitive criteria necessary for hospitality businesses to stay ahead in the game. Now we will zoom in on the hotel industry and take a closer look at trends in Vietnam and around the world.
Economic/Financial factors
Although the global recession has created numerous challenges for the sector, new opportunities are available. To take advantage of the (albeit slow) economic recovery, hotels around the world are investing in renovation projects. Moreover, "hotel sales will spur even more renovations since sale contracts always contain a provision requiring the new owner to upgrade the property" (Robert Rauch, 2012).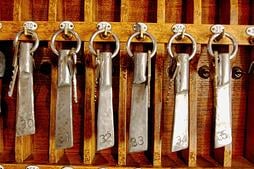 A somewhat similar hotel industry trend is noted in Vietnam, with more than 47% of hotels surveyed by Grant Thornton Vietnam in 2012 saying they planned to expand or improve facilities over the next two years. Despite recent pull-outs of some big investors from major projects, the investment volume in Vietnam's hospitality sector, along with others in Asia, increased from 1% to 3% in 2012. Many experts have warned, however, that oversupply could pose great challenges, as competition is fiercer than ever.
Technology
Technology has largely revolutionised hotel experience and management in the 21st century. Some key hospitality trends are:
Online hotel reservations are continuing to grow modestly. While globally, this is due to the fact that the online travel market has matured, in Vietnam, this is because travel agents are a major source of bookings.
That said, more and more people are turning to the Internet for research, including checking/comparing prices and reading reviews. Mobile channel booking is gaining more popularity as well.
Hotels are investing in building their online brand identities. This includes using social media and content marketing to engage with and attract customers. "By 2016, half of the travel industry will be using social media as a way of generating revenue and bookings" (Robert Rauch, 2012). Other forms of popular marketing are photo and video sharing.
The market for hotel management software/solutions is also booming, with more hoteliers looking to achieve operational excellence and increase profits.
***
Stay tuned for the next blog entry, where we will discuss recent hotel industry trends in terms of customers and management techniques.
In the meantime, read some key findings from Grant Thornton about Vietnam's hotel sector.